Welcome to the newly designed HA website!
How to use the new site...
Simon Brown, published 17th June 2016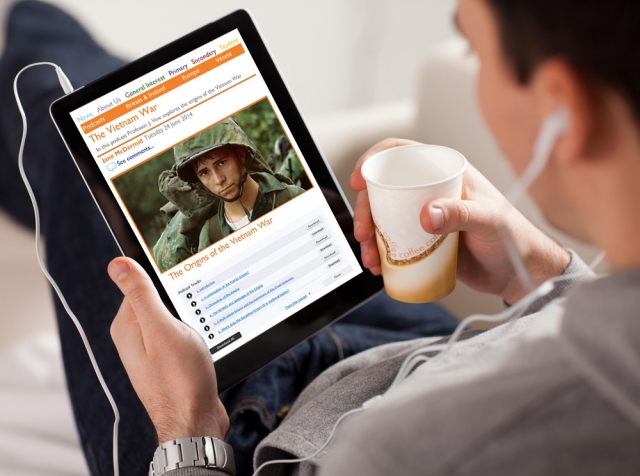 A whole new experience
We have been working on the changes, cleaning our records, reviewing, re-tagging, re-versioning and editing all our online resources for the past year. Did you know we have almost half a million pages of content on the site? No? Nor did we until we started reviewing them!
Logging in
You will need to log on to the website and update your password to access the new site. Look out for your email on Tuesday 31 May with instructions on how to set your new password.
You can still access all your favourite resources and the new structure should make finding everything much easier.
If you have any trouble logging in please email info@history.org.uk or websitemanager@history.org.uk or you can call us on 0300 100 0223.
Update your Details

We only want to send you information that is relevant to you, so please take a few moments to update your profile and newsletter preferences once you've logged in for the first time.
Corporate Members
Access to Student Zone and Student Logins will be going live for Corporate Members Monday 6 June. Look out for the email on Monday 6 June with your new student login details.
Using 'My HA'
When you go through all our resources, events, podcasts and news items you will notice a button 'Add to My HA'. When you find items that interest you and you want to access them later on, just click on 'Add to My HA' and they will be saved to your very own 'My HA' space!
When you click on 'My HA' you will find all your saved podcasts, news stories, articles and events.
Coming Soon - Curate your experience
Over the summer we will be upgrading My HA to add a whole lot of new features such as:
create folders of your saved resources and podcasts.
share resources and folders with your colleagues and other members.
create folders of our resources for your students to access at school or at home (VLE).
We will let you know when they go live!
Errors - can you help us?
We have been as careful as we can be to make sure that the new website is ready for go live but with so much content there is bound to be few things that haven't migrated properly from the old site to the new one.
If you do find any links that lead to error pages, or errors in 'My HA', please let us know so that we can fix the issue as quickly as possible by emailing websitemanager@history.org.uk