How to use 'My Saved Resources'
Guidance
Simon Brown, published 2nd December 2016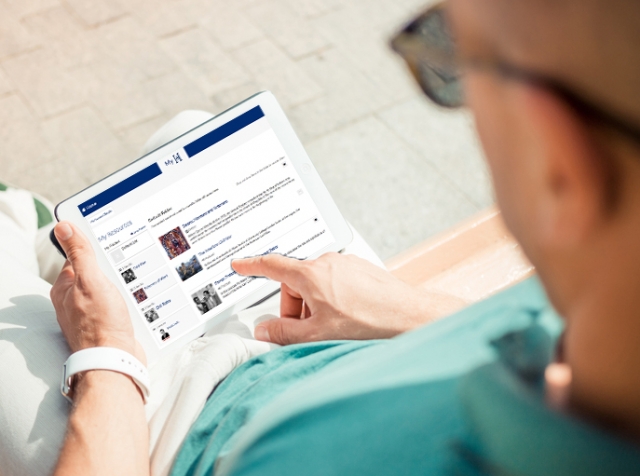 Organising your resources
When you save resources to 'My HA' you also have the option to collect these resources into different folders. This can be useful if you are interested in a particular period of history or topic such as 'The Cold War' and want to collate articles, podcasts and other resources that you want to revisit later.
This system enables:
Members to collate resources into useful interest folders to listen to or read later
Teachers to collate material that will help them as they plan their year ahead
Teacher Trainers/Mentors to collate resources for training/supporting their trainees throughout the year
Students of history to collate resources they need to support their study

You can save resources to folders in the following two ways:
1. 'Add to My HA'
When you find a resource you like click on 'Add to My HA'. At this point you can add this resource to the default 'My Saved Resources' folder or add it to a folder you have already created by clicking on the folder drop down box to reveal a list of folders.
If you want to create a new folder simply click on the (New Folder) option at the bottom of the drop down list and give the new folder a name. Once you have assigned the resource to a folder click on the '+Add' button to add it to that folder. If you want to see which folders this resource is saved to simply click on the 'Saved to…' button.

2. 'My Saved Resources'
Go to 'My HA' and click on 'My Saved Resources'. Click on '+ New Folder' if you would like to create a folder, you can then give the folder a name and click '+Create'.
Once the folder has been created simply drag and drop any resource in the default 'My Saved Resources' folder to the folder/s you have created.

Now live!
You are now able to share your folders of resources with other members, colleagues and students.
Members will be able to share their folders of their favourite podcasts and articles with other members
Teachers will be able to share with their colleagues folders of resources that will support their teaching throughout the year
Teachers at corporate member schools and institutions will be able to search through student zone and our podcasts, collate resources for their students and then share with their class resources useful to their homework, study and revision