Song Hunter by Sally Prue
Young Quills Review
Last updated: 20th November 2015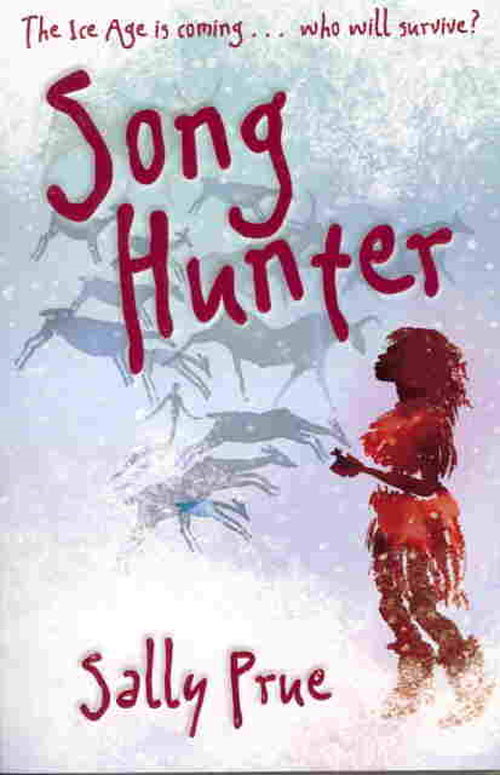 1. This story is a wonderful, intriguing adventure and a mystery.
It is about a girl called Micah who lives in the Stone Age with the stonemen. At night she hears the mysterious voices of those creatures called the 'howlmen'. These strange calls inspire her and kick off her imagination. She has lots of new ideas to survive the ice age but all the other stonemen want to stick to their old ways.
Mica soon discovers patterns and has ideas for things she would never have dreamt of about the world she lives in and she tries to reach freedom.
The story progresses slowly giving you time to understand more about how Mica lives in the Stone Age and the atmosphere around her. The strong description helps with this and the use of repetition (which you will find a lot throughout this book) helps to emphasise the point.
These all help you to enjoy the book to its fullest.
This book leaves many of my questions unanswered but this is not a bad thing. It gets you thinking about how this relates to our world and how Mica came up with the ideas we have now. She was ahead of her time and the stonemen needed time to change.
This is a powerful book that is heart-warming and clever. I recommend it as 4 and a half stars out of 5.
By Jacob