Webinar recording: A European region and the influence of the Greeks
Primary history and geography
By Alf Wilkinson and Ben Ballin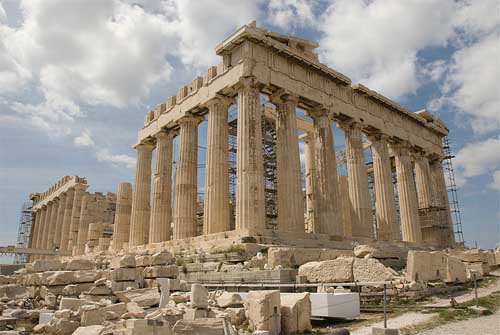 By popular demand we are giving teachers the chance to view some of our recent webinar highlights by releasing recordings of previous webinars for a limited time period. Simply purchase this resource to gain access to the recording link (you will need to be logged in to pay and access the link). This recording will be available to purchase until the end of January 2021 and available to view until the end of February 2021.
Once you have purchased the resource, the recording will be available as a link at the bottom of this page. The recording is hosted on the Adobe Connect platform and you will need to download and install the application free of charge in order to view the recording. You will be prompted to do this upon entering the webinar meeting room if you haven't done so in advance.
Primary history and geography: A European region and the influence of the Greeks
This webinar will combine a study of Ancient Greece with a European regional study at Key Stage 2, helping you get the most out of your history and geography planning. We will adopt an integrated enquiry approach which contributes to place and locational knowledge, physical and human geography and an understanding of the impact of the Ancient Greeks.
When you are planning either your history or your geography curriculum it is important to think about where the meaningful overlaps might be. It is perfectly possible to enhance our pupils' learning in one subject – clearly identifying skills, concepts and assessment opportunities in that subject, while at the same time enhancing that learning by identifying ways of incorporating coherent work in the other subject, so as to help pupils to achieve a better understanding of the world.