Teaching the Romans and stuck for inspiration?
Links and Visits
Published: 18th March 2011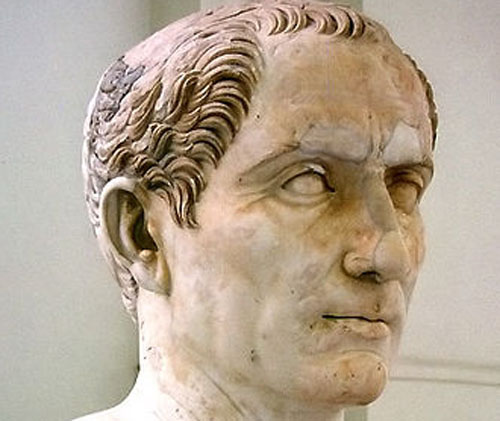 Theme of the month
A trip to Roman site can bring the subject alive like nothing else. English Heritage cares for a number of key Roman properties throughout the country and offers FREE ENTRY to all 400 of its sites for self-led learning groups.
Roman teaching resources from English Heritage
Site specific hazard information and teachers' kits can also be downloaded from www.english-heritage.org.uk/education and a useful English Heritage booklet on the Romans is available from TES Online - Using Roman Sites - a teachers' guide
But perhaps the most unusual Roman teaching resource now available is a new ten minute film created by secondary school students for KS 2 and 3 students studying the Romans.
'If These Walls Could Talk' was partly filmed at Wroxeter Roman City as a Find Your Talent project. Local secondary school students joined forces with primary schools, Birmingham University, English Heritage, professional actors, re-enactors, scriptwriters and a media company to work on the project. They researched their themes and came up with the idea of walking back in time through Wroxeter's walls to re-create Roman life as it was and compare it with life for today's young people.
The film can be downloaded from YouTube
It features a talking wall, humorous encounters and computer animation and promises to be a unique pre-trip experience if you're visiting a Roman site any where in the country - and especially if you're planning one to Wroxeter's extensive Roman remains and its recently built Roman town house (made using using only Roman materials and technology).
English Heritage Discovery Visits
You can also book an expert-led Discovery Visit (£90 per group) - fun, hands-on workshops to support national curriculum learning for a range of key stages - in which learners can become Romans.
Roman-themed Discovery Visits are available at the following sites -
South East - Lullingstone Roman Villa. (Hands on Lullingstone life (KS2) and Magic and medicine (KS2)
Other Roman sites in the South East ( free self-led visits only) are to be found at Dover,Pevensey and Portchester Castles and Richborough Roman Fort.
West - Wroxeter Roman City (Roman Discovery Visits for KS2)
Wall Roman site in the West Midlands can also be visited for free self-led visits.