The Global Learning Project
GLP March News
Published 31st March 2017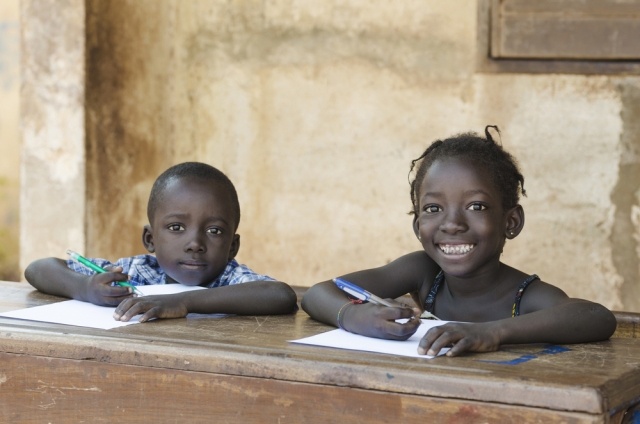 Looking for resources about Brexit?
It's happened! Article 50 was triggered on 29 March, setting in train the formal process of Britain leaving the European Union.

We recommend you check out the Citizenship Foundation's website. They have created primary and secondary assembly resources - which can also be used as mini whole-class sessions - to help teachers and learners explore the whole process.

There's also a very useful, easy-to-read article on The Conversation website, which explains the basics - Article 50 triggered: here's what happens now
Global Educator of the Year Award 2017
Nominate someone for our Award
Nominations are now open for our Global Educator of the Year Award for 2017. We welcome nominations of classroom teachers, teaching assistants, school governors, head teachers, and anyone who works in the broader field of education.

We would especially like to hear about those individuals who have gone above and beyond in raising people's awareness of one or more of the UN's Sustainable Development Goals. What have they done to deepen understanding of these issues and how are they encouraging people to take action?
We're sure you have plenty of inspiring colleagues going the extra mile for global learning. So do please fill in our nomination form and send it through to us by 28 April 2017.
Think Global CPD
The next start date for our six-week online course Developing a Global Learning School is Thursday 27 April. Join fellow teachers online once a week for a twilight session to gain insight and share ideas about embedding global learning across your school.

"It was really useful to discuss and share ideas around global learning with colleagues from other schools and the GLP. I have taken lots of ideas from each module that I can use both in my own practice and when implementing global learning in my school." (Chris Bingham)

If your school is registered for the Global Learning Programme for England then you can use e-credits to pay for these courses. For more information, email schools@think-global.org.uk.
Who made your clothes?
The global impact of fashion
Did you know that 24-30 April 2017 is Fashion Revolution Week? This puts a spotlight on the fashion industry and calls for greater transparency in how clothes are produced, sourced and consumed.

Nikki Mattei from Fashion Revolution (the campaigning organisation which set up the week) has written a guest blog for us highlighting their range of excellent teaching resources. In particular they have a new 'fanzine' packed full of articles, illustrations, games and quizzes - great for classroom use.

Looking wider than the fashion industry, we've also produced a new, free Key Stage 3 Activity Kit on the theme of Purchasing Power. This has lots of ideas to help students explore how their actions as consumers can and do influence global supply chains. Download the Purchasing Power Activity Kit here.
Global Learning Programme
Useful resources on the Sustainable Development Goals
Over the past month, the Global Learning Programme for England (GLP-E) has been promoting a wealth of teaching resources linked to the UN Sustainable Development Goals.

These are now all listed on the GLP-E website - Links to SDGs page - do take a look!

If you're school is not yet registered on the programme, don't delay! You have only a few months left to sign up and join 6,000 other schools working with local partners and benefiting from funds to cover training around global learning. Register today!
What's new on the Global Dimension website?
Articles, blogs and resources
East Africa Crisis: Millions of people in East Africa are in urgent need of food, and famine has been declared in parts of South Sudan. This article helps you explore this issue in class, and ask your pupils to consider ways in which they, as a class, can help and make a difference.

Thinking Global, Acting Local: Luke Wynne, Head of Youth and Schools at Global Action Plan, explains how the organisation's Water Explorer project for schools around the world is helping young people to make positive changes.

Global teacher recruitment: Gareth Thyer-Jones, MD of Talented Teacher Jobs, considers the implications of the global shortage of teachers.
The following new resources have been added recently, and are listed on our Editor's Picks page.
Start The Change
Looking for more London schools to join
We are still looking for schools in London to join us on this exciting new project. If you'd like to take part, please visit our website to read more about the project, and contact us.

Through Start The Change we are working with teachers and school students to understand young people's views on extremism and their ideas for developing and promoting a more cohesive society.

The project will not only provide a platform for young people to have a voice in this debate, but will support teachers to work with them to create safe spaces in schools for discussion, and to nurture the active citizenship of students.