Webinar series: Teaching British history that extends chronological knowledge beyond 1066
HA webinar series for primary teachers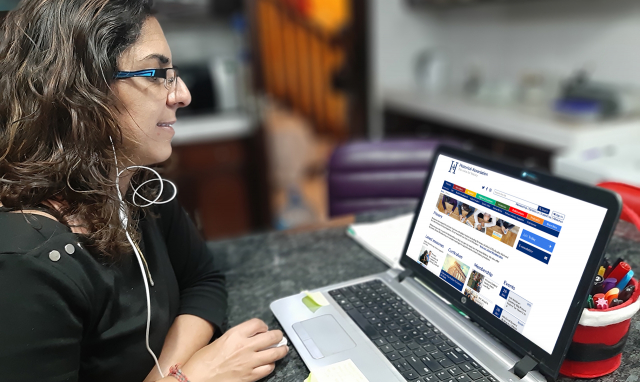 We are pleased to announce a new series of webinars designed to support teachers preparing the Key Stage 2 National Curriculum requirement for pupils to study either an overview of historical development from 1066 to the present or a significant turning point from that time frame. Each webinar will give an academic outline of the content supporting National Curriculum and Ofsted expectations for teaching in greater depth. The content will be presented around rigorous historical enquiry questions linked to second order concepts of disciplinary knowledge such as cause and consequence. Each webinar will constitute a possible medium term plan with some suggested activities. Links to useful resources will also be given.
Each of the webinars can be attended on their own or as a series.
Programme
Each webinar will take place from 4-5pm. For all webinars we recommend listening live in order to interact with the presenter(s), but if you are unable to participate live then a recording link will be made available to all registered delegates within 2 working days.
How has warfare changed over time?* (20 September 2021)
How have medicine and public health changed over time? (5 October 2021)
How did civil rights develop in Britain over time? (17 November 2021)
Why was evacuation during the Second World War such a significant experience for British children? (30 November 2021)
How significant were the first railways? (7 December 2021)
How significant was the Spanish Armada? (11 January 2022)
How has the monarchy changed over time? (24 January 2022)
Booking options and costs
Each individual webinar will be available to book online via Eventbrite. If you wish to make a block booking of multiple webinars, please complete the booking form to make a booking and request an invoice.
Please note that we are only able to process manual bookings and invoices for block bookings, otherwise an Eventbrite booking must be made by following the links above.
| | | |
| --- | --- | --- |
| Number of webinars booked | HA Member ticket | Non-member ticket |
| 1 webinar | £36 | £60 |
| 4 webinars | £132 | £228 |
| 8 webinars (full series) | £204 | £408 |
Please note that the webinar marked with an asterisk (*) above will be available free to HA members, but booking is still required as normal. All prices above are listed inclusive of VAT, but are subject to Eventbrite fees if booked as a one-off online. All paid webinars in this series are eligible for the corporate member free recording offer. Please see the terms and conditions for information on how to redeem this.
All Historical Association webinars are subject to the HA CPD terms and conditions. For enquiries please contact events@history.org.uk.