RHS bursary-funded Quality Mark impact report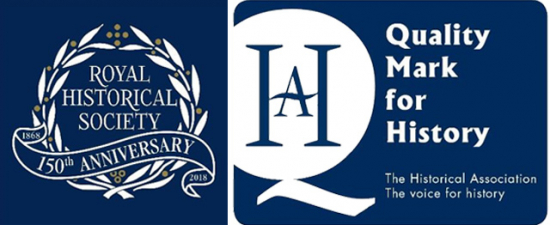 Royal Historical Society bursary-funded QM impact report, Summer 2020
In 2018, the Royal Historical Society (RHS) kindly agreed to sponsor a group of 7 secondary schools to undertake the Quality Mark Process as part of their 150th anniversary celebrations. These schools completed the assessment in 2019.
As part of the evaluation of the sponsorship, research into the impact of undertaking the Quality Mark was undertaken and will be revisited towards the end of the 3-year period of award to trace any longer term impact.
Key findings from the evaluation were:
The schools were overwhelming positive about the benefits of the Quality Mark to history teaching and learning in their school;

It was regarded as a most effective self-evaluation tool and a very useful mechanism to improve the quality and status of history in the school;

There was a high level of respect for the Quality Mark, its relevance and its rigour;

The Quality Mark did lead to ideas and developments in areas such as curriculum and school improvement;

It was regarded as providing real value for money but some schools may need to make a strong case for the use of funds.
You can read the full report below.