Published 12th August 2012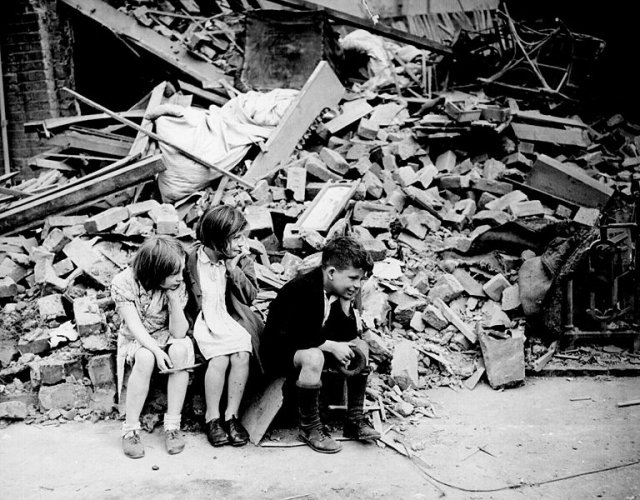 Evans Woolfe Media have produced a series of three films for BBC Learning which, through personal testimony and the merging of current and archive images, bring to life the real experiences of children in Britain in World War 2.
The films tell the story of the personal experiences of three World War 2 survivors who were children during the War. Together with a young friend or relative of the same age as they were in the war, they travel back to places that evoke memories of the time. They describe their everyday lives, their fears and excitement, and the reality of being a child in the war. The young people who narrate the films have the opportunity to ask questions and compare their lives to those of children growing up during the war.
We meet Alan and his granddaughter Isabel. Alan lived in North London during the war and was in his home when the neighbour's house suffered a direct hit. In a poignant moment, he remembers how his mother died in the bombing. Alan revisits his home and school - where Isabel gets a feel for what it was like to have lessons constantly disrupted by visits to the air raid shelter.
Mrs. Cambell lived in Cardiff during the war and was evacuated to Aberdare. With her family friend, Aneesha, she retraces the journey and describes what it was like to leave home and live with a different family and attend a different school. Remembering the loss of her father at sea, she nevertheless has memories of it all being "one big great adventure".
Sarah was a child in Bolton during the war. With family friend Tyler she remembers the outbreak of the war, the effect that rationing had on family meals and how she once sneaked into the pantry to drink the juice from a rare tin of pineapple chunks.
Evans Woolfe Media is an award winning documentary film production company producing high quality documentaries for and about the education sector.
Harvey Woolfe, Executive Producer, says "these films are a unique combination of traditional, oral history and modern technology, as images of past and present are merged. The curiosity of our child presenters, and powers of recall of their older partners, provide a wonderful insight into what it was like growing up during World War 2"
Children in World War 2 was commissioned by Katy Jones for BBC Learning Zone and will provide a unique resource for schools across the UK. The series will broadcast at September 4th at 5am and will also be available on Class Clips. For more information, please contact Dominic Sant on 020 8744 1012 or 07932 033 959
The Learning Zone is BBC TWO's overnight service for schools. It broadcasts a range of dramas, documentaries and animations specially produced to inspire learning in children and young people aged 3 to 18. Transmission is between 4 and 6 am during term times when teachers can record the programmes for use in class. The programmes are also added to the online Learning Zone Broadband Class Clips database where they can be viewed on demand - bbc.co.uk/learningzone/clips.
Photographs of the contributors can be viewed here (more available on request)
A promo of the series is available for viewing here...