The Sidney Goldberg Memorial Competition 2014
Published 7th September 2013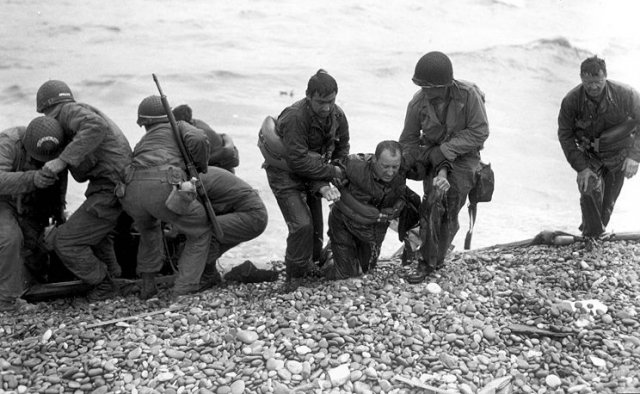 The launch of the Sidney Goldberg Memorial Competition will take place on Wednesday 9th October in the Speaker's House Westminster.
The Competition is open to State Primary and Secondary Schools in the United Kingdom, Key Stage 2 to 5 for which there will be prizes awarded at the different Key Stages. Pupils at Key Stage 2 will have a choice of writing an essay, a newspaper article or submit a piece of artwork. The various Key Stages at secondary level will be expected to submit essays on specific topics. The first prize for each category will be a trip for the prizewinner and a parent to travel to Normandy to visit Juno Beach, the Caen Memorial Museum and Arromanches. Starting on Monday 14th October the competition will close on March 31st 2014. The Winners will attend a prize giving on Monday 2nd June prior to 6th June.
As June 6th 2014 will mark the 70th Anniversary of the D-Day Landings, Rachelle Goldberg has decided to honour her father's memory by organising the competition in his name.
Sidney Goldberg Chevalier de Legion D'Honneur was the National Public Relations Officer for the Normandy Veterans Association for many years and was instrument in getting the U.K. Governments in 1994 and 2004 to commemorate the event. He was amongst 35 veterans chosen to attend a ceremony at Bletchley Park in October 2009 to honour their wartime service by the Foreign Secretary, David Milliband.
Sidney born in Leipzig, Germany, volunteered for the RAF Volunteer Reserve in 1941. He became a member of the Y Service and served in Operations Torch, Algeria, Tunisia and Sicily as well as Operation Overlord as well as Belgium and Holland principally intercepting Luftwaffe aircraft radio transmissions and gathering intelligence.
He was the only member of the RAF on any of the Headquarters Ships on D-Day serving on HMS Hilary, the HQ Ship for Force J covering the landings of the 3rd Canadian Infantry Division on Juno Beach 6th June 1944.
Sidney passed away on July 27th 2011 and his Obituary was published in the Daily Telegraph on August 30th.
The Sidney Goldberg Memorial Competition Website will also be launched on October 9th which will provide comprehensive details about the Competition and information concerning the D-Day landings along with link websites.
For further details contact Rachelle Goldberg rgoldberg@lineone.net