Published 27th April 2009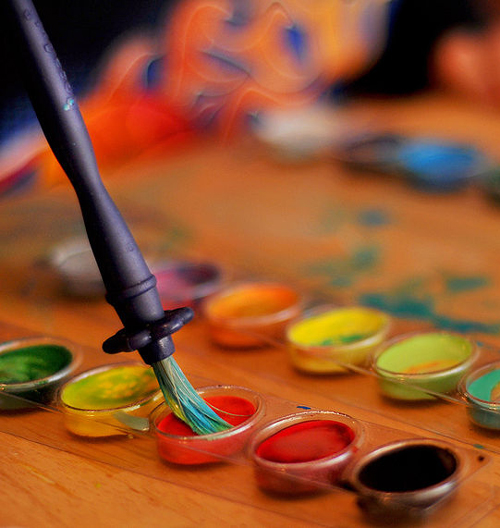 Register now to take part in Children's Art Day 2009!
"Children's Art Day has created a new focus for celebrating achievement in the visual arts." Sir Nicholas Serota, Director, Tate Gallery
Children's Art Day 6 -12 July 2009
Children's Art Day is a national programme encouraging children, young people, families and teachers to engage with visual art. Children's Art Day takes place during Shine, a national festival celebrating talent in all young people. On Thursday 9 July the spotlight will be on the Arts.
All Visual Arts venues, schools, youth and community organisations in the UK are invited to take part in Children's Art Day. The first 150 venues registering events will receive a grant of £50 as seed funding for an event, which can be claimed on the event's completion and on submission of a brief report. Your event could be anything from a gallery or artist's studio visit or an hour's life-drawing lesson to a kite-making or pottery workshop, to a week-long art festival or competition. Events should be aimed at under 18's but organisers are also welcome to register family and community events.
All participating venues will receive balloons and stickers with Children's Art Day branding, and will be offered support to attract media coverage for their events.
All London-based Children's Art Day events will also automatically be listed in a commissioned Time Out guide and receive a postcard for young participants outlining opportunities to gain training, education and employment in the visual arts sector.
Registration closes 8 May 2009: register now for your chance to claim £50!
To register for Children's Art Day go to http://www.engage.org/. For further information please contact Laura Cherry at laura.cherry@engage.org or 020 7729 5858.
Children's Art Day in 2009 is run by engage, the National Association for Gallery Education and supported by the Clore Duffield Foundation, the Mayor of London and Visit London.