Latest information from the Global Learning Programme
Published 20th October 2017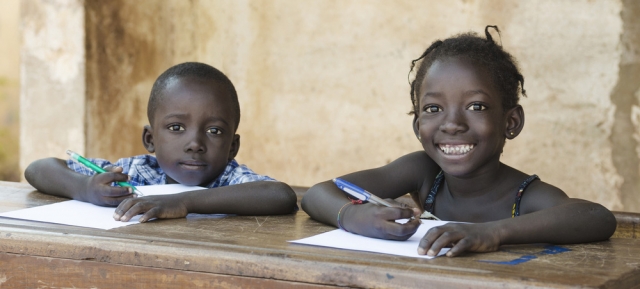 We are delighted to let you know that the GLP has been extended to summer 2018.
This gives schools more opportunities to make the most of the funded CPD*, resources and support available. We'd therefore like to ask you to share the information below with your contacts in schools, to give them the best chance of benefiting from the programme.

With nearly 7,000 schools now registered, we're seeing great global learning work going on across the country – leading to some fantastic outcomes.
So, for those schools not already registered for the GLP, the simplest way for them to get involved is to take a quick look at our getting started page, which offers helpful advice and pointers to make it quick and easy to start embedding global learning and to access the funding* and support provided by the GLP. As well as advising schools on how to access the e-credit funding* for CPD, it also points teachers to some great learning tools and content to help build their knowledge. These include our 'virtual twilight' – a series of free training videos accompanied by activities modelled on our Expert Centre training sessions.
Free GLP events taking place this term
A number of free regional events are taking place across the country. Find out the details of these events on our website. These events provide a great opportunity for schools to learn more about how global learning can benefit both teachers and pupils, and give them the chance to network with teachers already involved.
Funded CPD available
State-funded schools in England can access up to £500-worth of funding* for CPD. All they have to do is register for the GLP and complete the Whole School Audit (WSA), a mainly multiple-choice online questionnaire. This will release e-credits, which can be used to book approved CPD.

Booking deadline: 29 March 2018

To benefit from this funding schools will need to register and complete the WSA as soon as possible, as the booking deadline is 29 March, and courses must be attended by 1 June 2018. As well as giving schools access to funding for CPD, completing the WSA will generate an Action Plan to help guide each school's global learning activities.
Explore the free resources on the GLP website

Lots of helpful resources are available on the News, Topic links, Subject areas and Case studies pages of the GLP website, as well as under the 'My GLP' area. Materials added recently to the GLP website include:
• a resource to support this year's World Food Day, taking place on 16 October 2017
• our resources to support Literacy teaching.
• new resources on our 'Images, values and perceptions' topic page, which challenge stereotypes of Muslim women and refugees.
• a new case study from The Oaks Teaching School Alliance, Portsmouth, on embedding the Convention on the Rights of the Child and the Sustainable Development Goals in whole-school and curriculum practice.