Webinar: Diversifying or Decolonising (Primary access)
What should we be doing with the history curriculum in the 2020s?
By Abdul Mohamud and Robin Whitburn, Justice to History, published 8th September 2020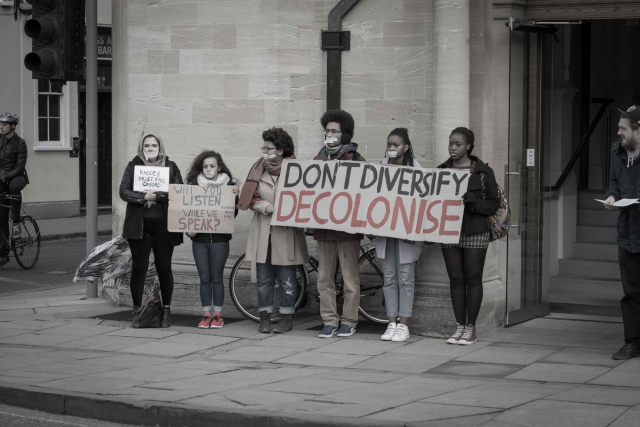 Diverse history curriculum webinar series
We are pleased to present a new series of webinars in partnership with Justice to History aimed at teachers working with Key Stages 3 and 4. Making school history relevant as well as rigorous is our priority and school leaders will want their history department to be at the cutting edge of work that is developing the subject in innovative ways. It is recognised that diversity in history should not be slotted into a traditional curriculum in a monthly festival, but strongly embedded throughout a school's framework and this course will help you to do that.
This webinar recording has also been made available to our primary members in case you work in a middle or all-through school and would benefit from the advice. If you're a secondary member and would like access click here.
The following introductory webinar is entitled: Diversifying or Decolonising: What should we be doing with the history curriculum in the 2020s? and is presented by Abdul Mohamud and Robin Whitburn from Justice to History. The webinar explores four key elements:
Decolonising or Diversifying: unravelling these concepts and considering how teachers could make a critical difference in 'doing justice to history' by transforming the choices made in building our school curriculum.
Selecting the history: exploring the historical topic of racial injustice from the range of Justice to History enquiries, showing how the choices of material were shaped by the 'ethic of the enquiry'.
Pedagogy: considering how our pedagogical approaches are vital in ensuring that a curriculum centred on values of social justice and equity can steer away from indoctrination and allow students to think for themselves.
The enquiry: a brief guide to the enquiry itself, with some of the key people and sources that were included. Participants will have access to all the lesson resources for the enquiry after the webinar.