Primary History 53
Journal
HA, last updated: 26th March 2010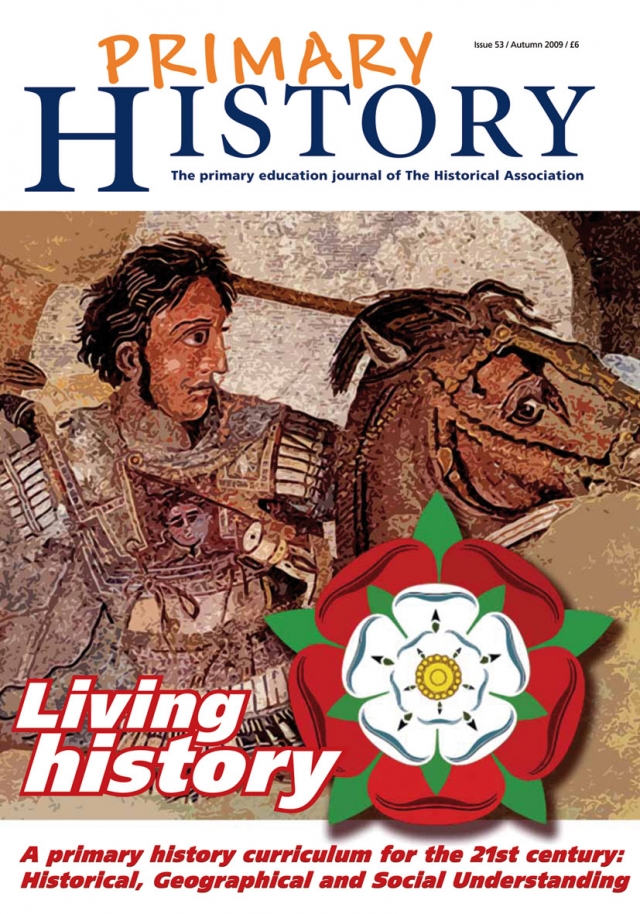 The Rose Review and Living History...
Living history - a primary history curriculum for the 21st century: Historical, Geographical and Social Understanding.
A look at the Rose Review...
Citizenship, Myths, Story-telling, Drama and much more...
Towards a new primary curriculum: Cambridge Primary Review Part 1, Past and Present, Part 2, The Future - An editorial response.
Planning for historical, geographical and social understanding - A conceptual framework: Responding To The Rose Report Through The Lens Of The Cambridge Review....
Open the attachement below!