Teaching the Crusades beyond KS3
HA Annual Conference 2016 Workshop Material
Richard Kerridge, last updated: 19th July 2016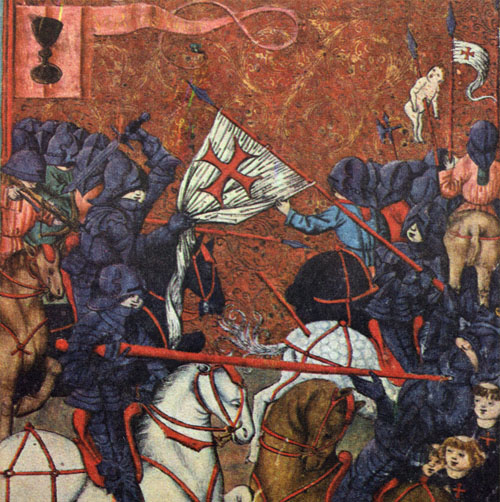 GCSE and A-level
This workshop took place at the HA Annual Conference May 2016 in Harrogate.
Richard Kerridge, Mildenhall College Academy

Most teachers probably teach something about the Crusades at Key Stage 3, whether using the First Crusade to show the religious nature of the medieval period or the Third Crusade to highlight the exploits of Richard the Lionheart and Saladin leading into a study of Bad King John (now his official title). Changes to both GCSE and A-level mean that it is a good time to develop your knowledge of this exciting period of history and offer it to your students. This session aims to help you do just that. You will leave with practical examples and resources enabling you to teach this complex topic with confidence.