GCSES are changing. Are you ready?
GCSE Draft Specs
Last updated: 21st June 2016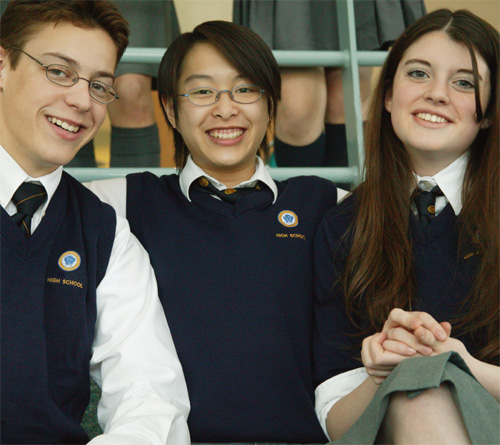 Outline:
GCSEs are changing and that change will represent a greater shift in content and style than has been seen for many years. The new criteria, published by the DfE in 2014 outlined a new linear history GCSE course covering 5 elements:
A British depth study
A wider world depth study
The historic environment
A period study
A Thematic study.
You can read the full criteria document here
The new criteria require a minimum of 40% British history and the study of more than one historical time period from medieval, early modern and modern study topics. The wider world and British depth studies must not be taken from the same time period. The new thematic study will cover history stretching across all three chronological periods. Watch this space and keep an eye on Teaching History for support
In addition, a new grading system will be adopted numbered 1-9, with 9 representing the highest level of achievement. However, while representing some change, assessment objectives and levels of response will remain familiar. The history GCSE will become 100% externally assessed.
Timeline
Awarding Organisations are currently working to develop new specifications which will be submitted to Ofqual in April. Some Awarding Organisations have already published draft materials while others may well follow suit after the April submission to Ofqual. Subject to accreditation, it is hoped that specifications will be in schools for September 2015, for first teaching in 2016 and first examination in 2018. It is unlikely that accredited specifications will be published by Awarding Organisations before the summer. This timescale may be a particular issue for schools who operate a three year key stage 4, given that students taking examinations in 2018 may well be starting courses in September 2015. Awarding Organisations have recognised this and are working to assist schools in such circumstances. This may also represent an opportunity to review whether a three year key stage 4 structure given that examinations will not take place until 2018, meaning that students will need to recall content taught 3 years previously.
The current GCSE reform represents a clear watershed. You may want to adopt a specification that allows you to hold on to as much familiar material as is possible and that matches your existing resources, or you may want to use the opportunity to completely refresh options at key stage 4. Whatever the case, Awarding Organisations will be making different interpretations of the criteria in their design and structuring of specifications so it is important to make the right choices for you, your department and your students. Our advice is to look at specifications from all Awarding Organisations before making your decision. Whatever choice you make remember you will need to cover some new content and include some early modern and medieval history.
You can keep an eye on developments and publication of draft materials via the following links to Awarding Organisations and look out for further updates through the HA website and e-news.
Draft specifications are now published. Please check each Awarding Organisation's website for details. These specifications are not accredited. News on accreditation is expected in June.
In the meantime, you may find our handy guide to choosing the right specification for you useful. Download the attachment to share with your department.