Last updated: 5th April 2016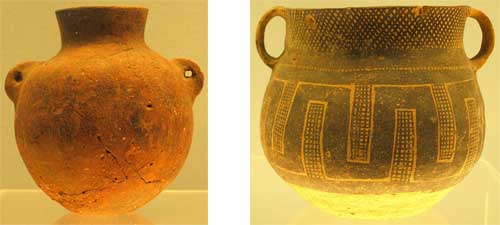 The HumBox project is part of a wider Open Educational Resources initiative funded by the JISC (Joint Information Systems Committee) and the HEA, to showcase UK Higher Education by encouraging teachers within HE institutions to publish excellent teaching and learning resources openly on the web.
The HumBox project focuses on the Humanities and is a collaboration between four Humanities Subject Centres (LLAS, English, History and Philosophical and Religious Studies), and at least twelve different institutions across the country. It runs from April 2009 to April 2010.
Project Aims
The HumBox project aims to publish a bank of good quality humanities resources online for free download and sharing, and in doing so, to create a community of Humanities specialists who are willing to share their teaching materials and collaborate with others to peer review and enhance existing resources. The resources published as part of their project will be placed in the HumBox, an innovative new online storage area for teaching and learning materials.
Their aims are:
to discover, review and revise digital resources from a range of Humanities disciplines and to share them as open content;
to provide a trusted and sustainable community repository;
to create an expanding national community of peers committed to sharing and reviewing online resources from a range of subject areas in their own disciplinary contexts, which have a global reach;
to embed the culture of shared, open educational resources across the Humianities community fostering an increased awareness of and commintment to sharing Humanities resources;
to meet the need for a light touch process of peer review and quality enhancement in the delivery of shared learning resources;
to provide solutions to practical obstracles inhibiting the sharing or resources across the Humanities. In particular attention will be focused on metadata, licensing, copyright and intellectual property rights;
to create a robust model to sustain the further development of HumBox in the future.
Expected impact on the HE community
Humbox hope that their project will impact on teachers and learners in several ways:
the opportunity for teaching staff to participate in a major sector-wide project
access to and training in the use of the HumBox repository
staff development opportunities in the area of digital resources and repositories
the opportunity to showcase good practice in learning materials design
playing a key role in developing a subject/interdisciplinary community for resource sharing
access to a significant collection of peer-evaluated resources for the discipline
institutional/subject collections for teaching and marketing purposes
resources that are of publication quality
Achievements so far...
1000+ individual learning resources published to the HumBox repository
An operational bespoke delivery platform
Peer review process initiated and ongoing amongst project partners across 12 institutions
An introductory leaflet produced for promotional purposes
Active engagement of project partners with our blog, resource sharing and reviewing, and awareness raising across their departments
Collaboration with other OER projects, particularly in the area of IPR and copyright
Bespoke guidance on enhancing your impact as a humanities professional by publishing your teaching resources in progress. This guidance will include advice on IPR and copyright, how to get started, and the pros and cons of different open content websites (HumBox, iTunesU, YouTubeedu)
Ongoing evaluation of our processes at partner and project level
Wider community awareness raising started
Project Contact
If you wish to know more about the HumBox project, or you wish to join the project and become part of the HumBox community, please contact Kate Borthwick, project manager, LLAS (llas@soton.ac.uk).