HA Conference 2020
Bristol Marriott Hotel City Centre, Friday 15–Saturday 16 May 2020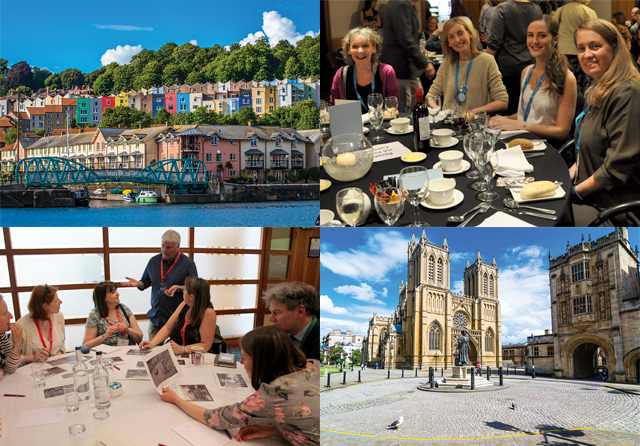 Historical Association annual conference 2020 in Bristol
Explore the programme and book your place on the HA conference website
Think hills, think port, think a mixture of architecture, think engineers, think interesting history and dark history and you will probably end up with the city of Bristol – and that is exactly where the HA annual conference has ended up this year!
We had such a good response to our last conference in Bristol that we have decided to return, and we've put together a wonderful line-up of talks, workshops, walks and fringe events. We've plundered university history departments for exciting speakers on a range of historical topics and new research, as well as ensuring that we have some of Bristol's own history to explore. Old favourites and new rising stars will be providing workshops on pedagogical approaches, subject knowledge improvement and developing skills and understanding across education.
A unique historical conference
The HA's annual conference has a unique approach compared to other history conferences, bringing together a huge variety of people from different professions and historical interests, enabling cross-peer and cross-generational discussions with a shared love of history. As well as specifically catering for general interest history enthusiasts and HA branch members, it is also the leading conference for those teaching history in schools and colleges – there is something for everyone.
This year Professor Tony Badger will give his final keynote lecture as HA president, and he has saved some of the best for last. An international expert on 20th-century US history, Tony will be addressing the subject of his own friendship with a convicted US Soviet spy and putting that into the wider history of the McCarthy era, the Soviet Union and US relations during and after the Cold War... Read more
Conference venue
Our conference will be based at the Marriott Hotel in the City Centre, just 10 minutes' walk from the station. We've negotiated some great discounted room rates for HA Members – but do book early as rooms are limited.
Oh, and we still have one keynote speaker to announce – it's a surprise so keep an eye out for announcements. All the information about conference can be found on the conference website but feel free to contact us if you have any questions.
We look forward to seeing you in Bristol for all things historical!