The Great Debate 2020
The HA's public-speaking competition for students aged 16-19
Published: 23rd September 2019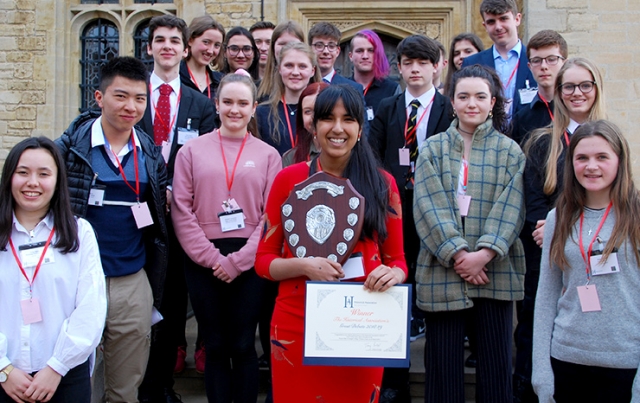 "Should we judge historical figures by the morals of today?"
Welcome to the page for the Historical Association's Great Debate: the historical public-speaking competition for students aged 16-19.
The final of this year's competition will be taking place at Windsor Castle on Saturday 28 March. It is being run in partnership with BBC World Histories Magazine.
Please email greatdebate@history.org.uk with any queries or to register for updates.
What do students have to do?
Students have five minutes to make a speech presenting their argument in answer to the question: 'Should we judge historical figures by the morals of today?'
Entrants are encouraged to consider all periods of history when deciding their argument, and to pick a subject matter of personal interest to them. How they wish to tackle the question is ultimately their choice.
They might consider the question in focus on one particular historical figure or social issue (Should Columbus Day still be celebrated in America? Does Anne Boleyn deserve a posthumous pardon?); or discuss multiple figures in light of later social change (Can we ever overlook the harm caused by imperialism? What impact might #MeToo have on historical study?); or they might decide a different approach that better suits what they wish to talk about.
Why take part?
The competition is an ideal opportunity for students to gain valuable experience in speaking to an audience and developing their debating skills, confidence and self-esteem.
The winner and runners-up of the competition will receive a cash prize, and their school will win prizes from our sponsors. All finalists will also receive free student membership of the Historical Association.
Watch a previous winner Charlotte Mallon share her experiences in this short interview.
How do I get my school involved?
The Great Debate is divided into regional heats that take place across the United Kingdom and the Republic of Ireland in the autumn, culminating in a Grand Final.
Schools may enter one student each, though more may be permitted for undersubscribed areas. Sixth form colleges may field up to four candidates upon request. We suggest that schools hold their own internal heats to put forward their best student for the regional rounds.
Public speaking guidance
See our 'Creating the Debate' guidance documentation for students and teachers, with helpful tips on preparing and presenting a talk.
Register your interest
For more information, or to register interest for updates, please contact Katie Logan at greatdebate@history.org.uk.
Great new sponsor for the Great Debate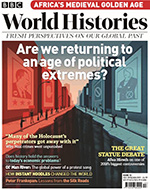 We are pleased to announce that BBC History magazine and BBC World Histories have teamed up with the Historical Association to sponsor the Great Debate.
"The BBC History team have been involved with the competition as judges in the past so it is great to have them on board in a more formal way and to bring the competition to the attention of an even wider audience." Rebecca Sullivan, CEO of the Historical Association. Read more
Links: