Special Ops: Dead or Alive by Craig Simpson
Young Quills Review
Last updated: 20th November 2015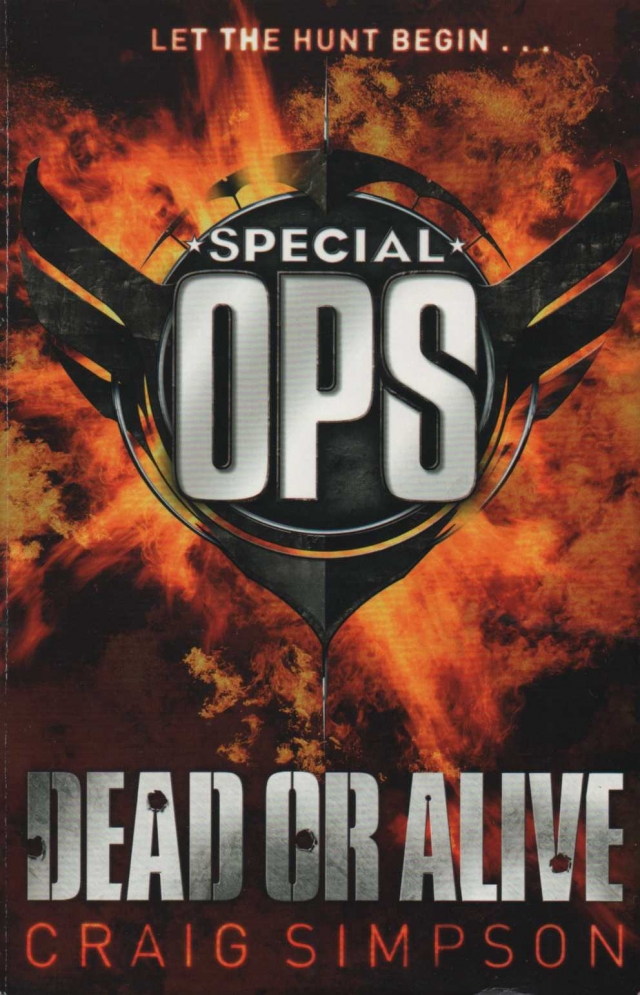 1. Special Ops: Dead or Alive is set in 1941, during World War II in Nazi occupied France. Freya, Loki and Finn are British agents, sent on an important mission to find a fellow agent who mysteriously disappeared with two million French francs. The three agents were given orders to shoot to kill if they find out that he is a double agent. They find the true identity of the missing agent and realise that he needs their help in rescuing his daughter who was captured by Nazis for being a member of the resistance. They send a message back to HQ, and after having received orders to stand down and that other agents are being sent in that will shoot first and ask questions later, will they disobey orders and risk being in the firing line to help a friend in need?
I really enjoyed this book as it was action-packed and exciting to read with plenty of unexpected surprises to keep you engaged. My favourite character was Finn as he was the centre of the team. He figures out all the clues and puts the pieces together to solve the mystery of the missing man. The historical setting was realistic and effective and it set the scene very well. I would like to find out more about this period of history not only because of this book, but as I find this era interesting to learn about. I would definitely read more books by this author as I like his style of writing and gripping plots. Overall, this was a really good book!
I would recommend this book to other people in my age group - teenagers. I found it interesting and I think others would like it just as much.
Reviewed by Jovanna
2.
I didn't really enjoy the book. I found it boring therefore it made reading a chore. The reason for this maybe because I had not read the other books in the series. I also think the book was historically accurate.
Reviewed by Hannah
3.
I very much enjoyed this book, as it was exiting and packed full of adventure, and (in my opinion) really gave a good view of how it was back in WWII, but unusually in a foreign country - France. My first impression, was that it would be based on real happenings, but would then continue to blur the lines between fact and fiction, but on the contrary, I found that it kept well into the 'fact' section, often giving reference to real events that had happened, and even mentioning a few famous names (including Winston Churchill). I soon found out, however, that it was part of a series (that I had not read), so at first, I was a little bit bewildered by it all, but I got the general idea soon enough.
The book is set in 1941 (WWII) and is based on a trio of highly trained Special Operatives, who are Top Secret Spies for the British Intelligence, but with a slight difference, as they are all 17 years of age! They have been given a new mission: track down a stray operative who goes by the name of Claude Chavalier, a French operative carrying a small fortune to rebels in Nazi occupied Paris. Well, that was what he was supposed to do, until he disappeared off the grid... And now its down to Finn, Loki and Freya to find out why.
This book defiantly sparked my curiosity about WWII and even made me read up on it! A definite thumbs up to anyone who likes tension, danger and lashings of humour - in one read! It also made me curious to read the other books in this series (Dogfight, Death Ray and Wolf Squadron) and I am currently looking out for them! It was well written, and made my heart jump to my mouth when they were questioned by over curious German officers, or tried to communicate to SOE - my praises to Craig Simpson!!
Reviewed by Philippa