National Teacher Learning Day webinars
HA CPD in partnership with Royal Holloway, University of London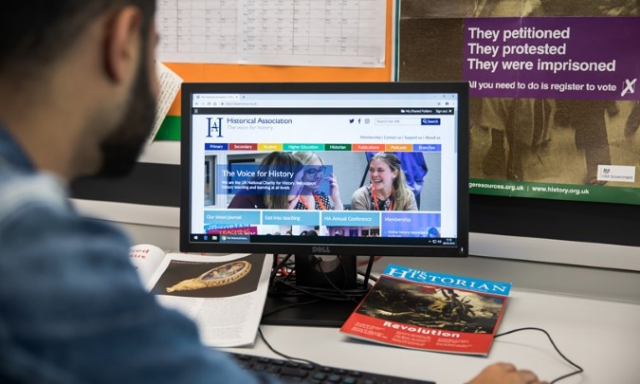 Friday 3 July 2020
The Historical Association has teamed up with Royal Holloway, University of London to provide a fantastic opportunity for secondary history teachers. On National Teacher Learning Day (NTLD), we will be providing webinars throughout the day examining different aspects of history or the work of the historian.
Each webinar will be hosted by a member of the history department at Royal Holloway with the final 20 minutes being led by a member of the Historical Association secondary committee discussing how we might take the learning back to our planning and the history classroom. Each webinar is listed separately, so you can register for as many as you want to. Each webinar is costed at a heavily subsidised £9, so you can get a full day of webinar-based CPD for just £54. The timetable of sessions is below and you'll find each event listed separately on the NTLD website.
Timetable

09.00-10.00 How historians use sources (medieval)
10.15-11.15 How historians use sources (modern)
11.30-12.30 Elizabeth I
13.30-14.30 Interpretations of 5 controversial historical questions
14.45-15.45 How historians pick questions
16.00-17.00 What does a thematic study look like for a historian?