Webinar series: Untold stories of the Second World War
HA webinar series for secondary teachers, free and exclusive to members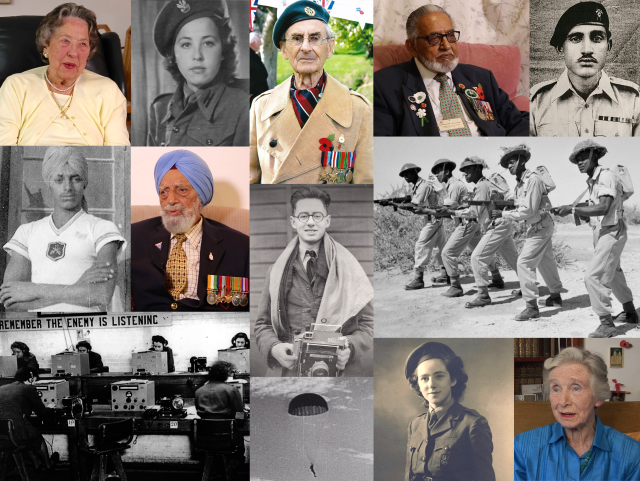 There are countless events, people, acts of defiance, courage, bravery and sheer hard work during the Second World War that have remained untold stories… until now. During the last year the Royal British Legion has been working with the specialist historian and film-maker Martyn Cox to produce brand new films and classroom resources.
These highlight and also shed fascinating new light on the service and sacrifice of Second World War veterans from Britain, the Commonwealth and Allied nations. Many of these remarkable men and women had roles in classified and clandestine wartime operations, mostly in support of wartime resistance in France or other occupied countries.
The Historical Association is pleased to work in partnership with the Royal British Legion and Legasee to bring HA members a brand-new series of free webinars delving into the making of these films, the interviews with those who were there and how you can bring these previously untold stories into the history classroom.
Partner organisations
The Royal British Legion is the country's largest Armed Forces charity, providing lifelong support to serving and ex-serving personnel and their families, and as champions of Remembrance leading the nation in commemorating and honouring those who have served and sacrificed. The Remembrance team at the RBL have created a range of free educational materials to help children and young people learn about, and to pass on, Remembrance. The materials include over twenty films of Second World War Veterans and lesson plans.
Martyn Cox is a Legasee Educational Trust ambassador and co-founder of The Secret WW2 Learning Network. He has filmed oral history interviews in Britain, France, Belgium and the USA with more than 150 Second World War veterans who served overseas and on the Home Front in a wide range of military units and organisations. Martyn's specialist knowledge and experience have also led to him contributing to numerous documentaries for the BBC and Channel 4.
A Heritage Lottery Fund grant to the Legasee Educational Trust had enabled more than half of Martyn's filmed interviews to be digitised for viewing on the Legasee web site, which also features the testimony of several hundred more veteran interviews accompanied by classroom resources.
Programme
Follow the links above to book your place on each webinar.