A thousand years of the forging and re-forging of Britain: Insights into teaching thematic history for the new GCSE
A 3 part CPD course from the Historical Association in partnership with Justice to History
Published 17th July 2017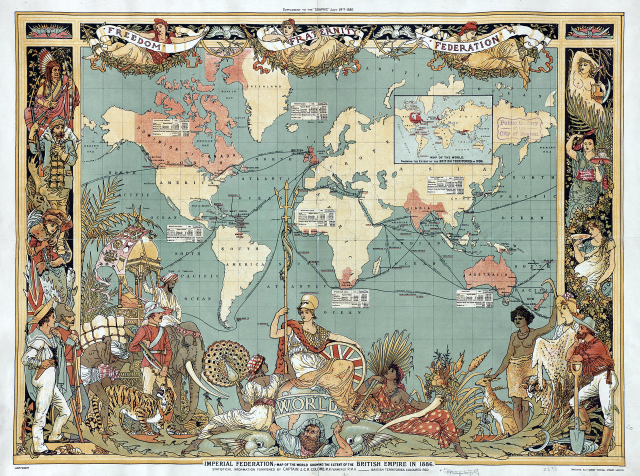 Academic research points to the best CPD outcomes that really develop classroom practice arising from CPD that takes place over several contact sessions. We are offering a unique opportunity for teachers to develop their teaching of thematic British History through a 3 part course in partnership with Justice to History.
Course leaders Abdul Mohamud and Robin Whitburn are experienced teacher trainers and have worked with examination boards to develop their GCSE British thematic units They have worked with a number of schools across London in developing their KS4 curricula for the new GCSE specifications.
The course will be made up of three separate 2 hour sessions that teachers may attend as stand alone sessions, or as a whole to add up to a full developmental package. Abdul and Robin specialise in the planning and teaching of historical enquiries that can be the foundation of successful learning at KS4 as well as their conventional place in KS3. Teachers attending all three sessions will receive an HA CPD certificate and may in the future be able to use their reflections on the course as credit towards a teaching Fellowship of the HA.
All sessions, running from 5.30-7.30pm will be hosted by St. Michael's Catholic College, Bermondsey very near to Bermondsey Tube Station on the Jubilee Line.
Session Outlines:
Session 1: Tuesday 27 June 2017 Scaling a thousand years of British history: how to use enquiry questions to construct valid interpretations from the course content.
Session 2: Monday 9 October 2017 Elevating hidden remarkable lives: understanding a Big Picture through the stories of individuals.
Session 3: Monday 20 November 2017 Shaping students historical thinking: approaches to charting understanding across a thematic study.
Cost:
2 sessions: £120
Individual session (of choice): £80
Booking for this course is now open. There are a maximum of 20 places available. To book your place/s please contact Maheema Chanrai on Maheema.chanrai@history.org.uk