Historian Tracy Borman at HA Tudors Free CPD event
GCSE and A-level CPD, Saturday 23 March 2019, York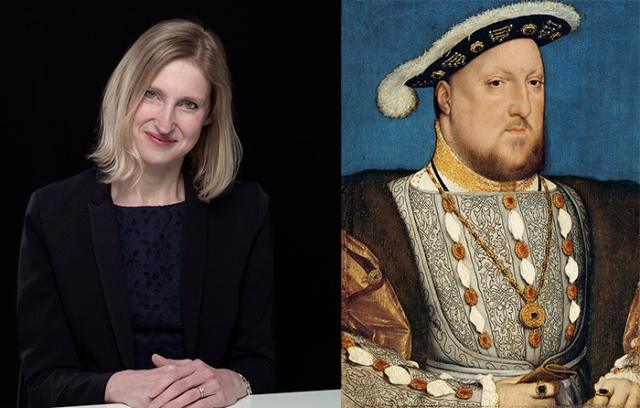 Breaking news: top historian Tracy Borman to speak at our Tudor event in March
More breaking news: the event is free for teachers!
On 23 March 2019 we are providing a fascinating event to refresh and develop teaching of the Tudor period and some of its main characters in the historic city of York. Our keynote speaker Tracy Borman is the well-known historian for the Historic Royal Palaces and author of numerous books including Elizabeth's Women and The Private Lives of the Tudors. Her most recent book covers the reign of Henry VIII and his relationships with the men who made him.
The event will also include a number of workshops provided by well-respected teachers and historians including Dr Jenni Hyde, Hugh Richards and Natalie Kesterton. This will be a popular event so please register your interest soon.
Teachers – you can't say that we don't spoil you.
The event is now fully booked. Join the waitlist to be notified if places become available.
Programme
09.30-10.00 Registration and coffee
10.00-11.00 Dr Tracy Borman (Historic Royal Palaces): Henry VIII and the men who made him

Henry VIII is famous for being the king who married six times. But it was the men in his life, far more than the women, who shaped this notorious monarch. In this talk, based upon her major new biography, Henry VIII and the Men Who Made Him, Tracy Borman will tell the story of England's most famous monarch through the eyes of the men who surrounded him: relations, servants, ministers, rivals, confidantes and companions. She will introduce a dazzling cast of characters: some 'mad' (Sir Francis Bryan, the so-called 'Vicar of Hell'), some 'bad' (the grasping minister, Thomas Wolsey), but none as 'dangerous to know' as Henry VIII himself. It was these men who shaped Henry into the man – and monster – that he would become. And he, in turn, dictated their fates.
11.00-11.15 Coffee break
11.15-12.15 Session 1: Choice from 3 concurrent teacher workshops:
Workshop A: Using Miranda Kaufmann's Black Tudors to refresh the teaching of the Early Modern World (Kerry Apps and Josh Garry)
Workshop B: Strategies for interpretations at GCSE (Natalie Kesterton)
Workshop C: Making sense of sources at A-level (Hugh Richards)
12.15-13.15 Dr Jenni Hyde (Associate Vice President, HA): A History of the Reformation in 5 Ballads
13.15-14.00 Lunch
14.00-15.00 Session 2: Choice from 3 concurrent teacher workshops:
Workshop A: Using Miranda Kaufmann's

Black Tudors

to refresh the teaching of the Early Modern World (Kerry Apps and Josh Garry)
Workshop B: Strategies for interpretations at GCSE (Natalie Kesterton)
Workshop C: Making sense of sources at A-level (Hugh Richards)
15.00-16.00 Professor Stephen Alford (University of Leeds): All His Spies: The Secret World of Robert Cecil