Oxford Dictionary of National Biography celebrates the 90th anniversary of the women's vote!
Links
By Katy MacMillan-Scott , published 2nd December 2008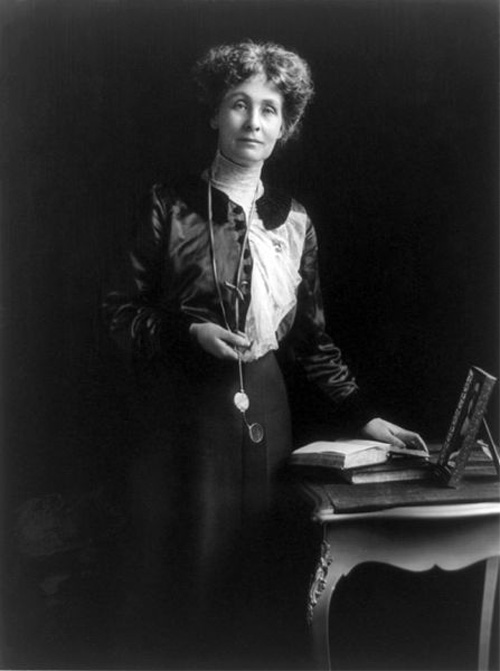 *Freely available in almost all UK public libraries, with direct home access for library members*
14 December 2008 is the 90th anniversary of the election of the first woman to the British House of Commons, and the first election in which women (over 30 years) were able to stand as candidates and to vote. The Oxford Dictionary of National Biography will mark the anniversary with a special feature remembering pioneering political women of the time.
The feature is available, for free, from 1 December 2008 via the dictionary's homepage.
The virtual exhibition includes the biographies of 25 prominent women, ranging from the famous suffragette leader, Emmeline Pankhurst, to Muriel Matters, the campaigner who once showered leaflets from an airship emblazoned with 'Votes for Women'. Other lives include Constance Markievicz, an Irish republican and the first woman to be elected to British parliament, in the 1918 election; the society hostess Nancy Astor, who became the first woman to win and to take up a seat in the Commons; Margaret Haig Thomas, Britain's leading feminist in the interwar period and founder of the feminist journal Time and Tide, as well as the first Labour and Liberal female MPs to enter the House of Commons and to achieve government office.
The feature also includes first-time appointees who, benefiting from anti-discrimination laws in 1919, took up careers previously restricted to men. Pioneering professionals include Ivy Williams, the first woman to be called to the English bar (1922), and Helena Normanton-the first women to take cases in the Old Bailey and the first married woman to be issued a passport in her maiden name (1924).
The 25 women featured in the article are:
Four important groups of the time are also included in the feature: the National Union of Women's Suffrage Societies, Women's Social and Political Union, the Women's Freedom League, which campaigned for the vote in parliamentary and illegal ways, and the National League for Opposing Woman Suffrage, the network of men and women who sought to prevent women receiving the vote.
The lives featured in this virtual exhibition, along with the dictionary's 56,646 other subjects, are freely available online in almost all public libraries across Britain, with direct home access for library members. The Oxford DNB currently includes entries on all women MPs who died in or before 2000.
The Oxford DNB, published by Oxford University Press, is updated online three times a year, in January, May, and October. The next online update of the Oxford DNB will be published in January 2009.
For more information please contact:
Katy MacMillan-Scott or Veronique Norton at Colman Getty
Tel: 020 7631 2666
Email: katy@colmangetty.co.uk or Veronique@colmangetty.co.uk