Great new sponsor for the Great Debate
BBC History magazine & BBC World Histories to sponsor HA's public-speaking competition for 15 to 18 year olds
Published: 1st October 2019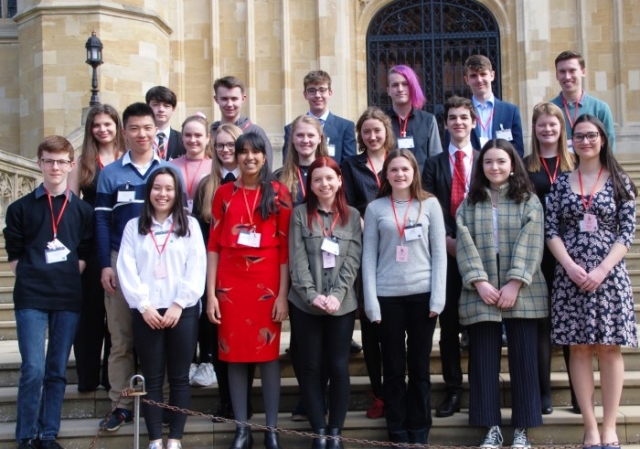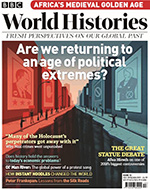 We are pleased to announce that BBC History magazine and BBC World Histories have teamed up with the Historical Association to sponsor the Great Debate – one of the country's leading speaking competitions for 15 to 18 year olds.
The Historical Association has been running the Great Debate for over 12 years and now has heats up and down the UK for young people to take part in, with a final held at a prestigious location. This year the final will be at Windsor Castle in March 2020. Heats start in October 2019 and run through until February 2020.
"The BBC History team have been involved with the competition as judges in the past so it is great to have them on board in a more formal way and to bring the competition to the attention of an even wider audience." Rebecca Sullivan, CEO of the Historical Association.
The debate question that all entrants must address changes each year, sometimes reflecting anniversaries and at other times reflecting contemporary issues. The question for this year is certainly the latter and it provides plenty of opportunity to look across history, continents and themes as the young people explore the idea of:
"

Should we judge historical figures by the morals of today?

"

A question such as this raises lots of opportunities and all of this year's judges in the heats and the final are looking forward to having some of the many different historical figures discussed and debated. The Great Debate 2020 offers one of the widest questions we have ever had because this year we want young people to use as much imagination as possible to explore any character from history and how they can be judged today.

The question 'Should we judge historical figures by the morals of today?' will allow students to explore individuals and their actions from across history and from around the globe and ask how important historical time and place is to a person's actions and legacy.

We hope that students will bring all the tools of historical understanding and evidence of research and analysis to select their 'people' and how they wish to present the argument.

So get any young people you know on to the HA website and subscribe to BBC History magazine to get inspired about which historical figure might need a re-examination!

See our helpful tips on preparing and presenting a talk.

To take part in a Heat near you, to organise a Heat through a Historical Association Branch or just to find out more please contact Katie Logan at greatdebate@history.org.uk