Poster competition: Right to vote
Suffrage competition for Key Stage 3
Published 3rd April 2019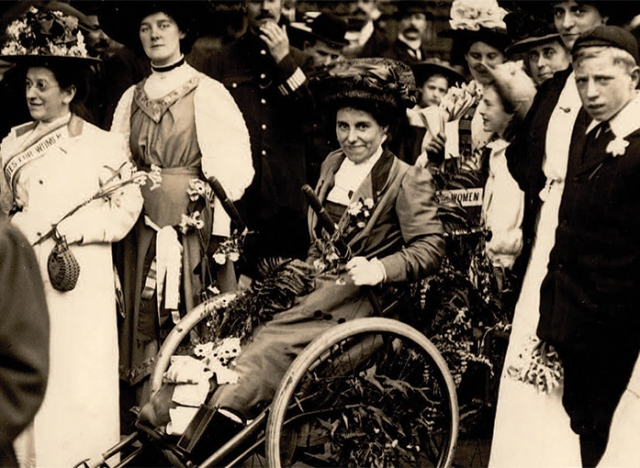 Use the stories of your local suffrage heroes to inspire young people to exercise their democratic rights today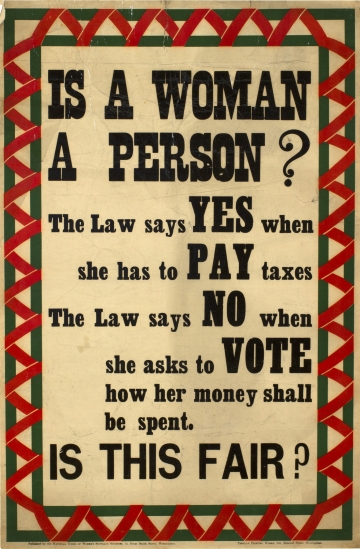 The suffragists didn't have the modern communication tools that we have today. Nonetheless, they used every opportunity they had to get their message out – leaflets, pamphlets, demonstrations, posters and petitions. They plastered the walls of the towns and cities where they lived with posters and banners declaring and demanding their 'Right to vote'.
We are asking your class or history group to inspire other people to engage with their democratic rights by designing your own 'get involved with democracy' poster, by sharing the stories of those who championed change over 100 years ago.
Using the stories of the women and men of the past who campaigned for women's suffrage and often experienced abuse and imprisonment for their efforts, we are asking you to design a poster that encourages young people of today to register to vote and the people of your communities to use their vote whenever they have the opportunity to participate in elections.
You must make use of the HA suffrage database plus additional research to represent the story of an individual person or group from your region as an inspiration for today. Alternatively, you can find out more about the variety of local and national suffragist and suffragette campaigning groups, to explore the different people who worked together across regions to campaign, and share their story in some way. The winning poster will be published by the HA and used as part of the suffragist materials and promotions.
Rules for entries
The competition is for ages 11–14 (Key Stage 3).
The poster must encourage people of today to take part in democracy in some way.
There should be a reference/link to the campaign for suffrage. This can be through the story of an individual if desired.
A single pupil or a group/class effort can be submitted.
There can be no more than five entries from a single class or school club.
For the full set of rules and further information please visit the competition page on the Suffrage Resources website.
Prizes
First prize: Publication of the winning poster, £30 book token and one year HA membership for the school (or equivalent).
Runners up will receive HA goody bags plus a £10 book token.
Entry details
Closing date: Friday 21 June 2019
All entries must be submitted by a teacher or group leader who is a registered user on the Suffrage Resources website www.suffrageresources.org.uk. Registration is free.
Enquiries and entries should be sent to: suffrage@history.org.uk