Great Debate 2019 winners
Competition news
Published: 3rd April 2019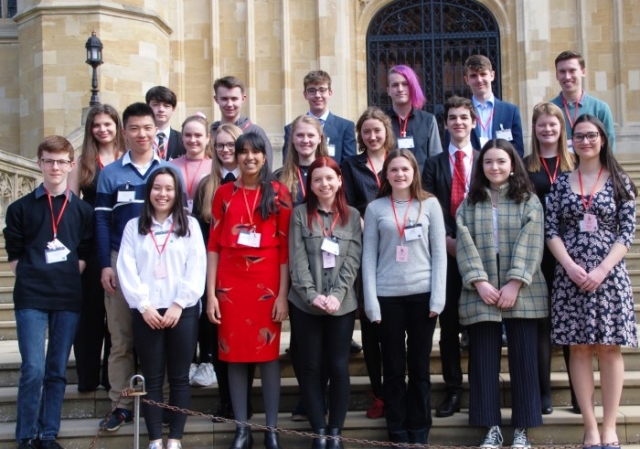 On Saturday 30 March 2019, a bright spring day, 21 students gathered at Windsor Castle for the Historical Association Great Debate final. The 21 finalists had already successfully won their local heats from across the UK and now they stood in the historic vaulted Vicar's Hall, St George's House, a stone's throw from St George's chapel.
They would spend the next few hours presenting their arguments to answer the question:
What was the greatest failure of the Age of Revolutions?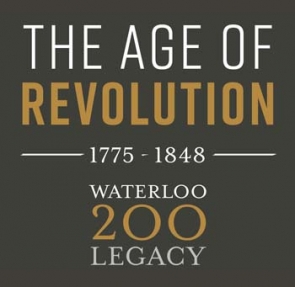 The competition has been in partnership with the Age of Revolution Waterloo 200 Legacy who were represented by one of the judges, Major General Sir Evelyn Webb-Carter KCVO, OBE, DL, who is the Chairman and Trustee of Waterloo 200 Ltd. Also faced with the difficult task of judging an outstanding field of talks was Rebecca Sullivan, CEO of the Historical Association, and Dr David Musgrove, Content Director of BBC History.
Arguments presented included the French Revolution, the Haitian Revolution, the Abolition of Slavery, the acquiescence of allowing invasive species to be spread across continents and women's fight for equality.
The winners
At 3.30 the judges announced their conclusions which included two highly recommended as well as the top three:
1st place: Shivanii Arun, King Edward VI High School for Girls (Birmingham)
2nd place: Ryan Helsby, Wheatley Park School (Oxford)
3rd place: Erika Dovey, Parkstone Grammar School (Dorset)
Highly commended: Will Peet, Leicester Grammar School (Nuneaton); Grace O'Brien, William Farr School (Lincoln)
The judges explained that they were particularly impressed that the overall winner had connected the argument to her own local area and conditions today. She chose to argue that the Industrial Revolution had failed working people and had left a legacy of mental health problems and reliance on industrial output for employment. Shivanii's presentation was delivered clearly and in a well-organised and coherent fashion.
The Great Debate 2020
Next year the Great Debate question will be 'Should we judge historical figures by the morals of today?'. The 2020 competition is in partnership with BBC History magazine, and the final will once again be at Windsor Castle.
Regional heats will start in the autumn term of 2020 – contact us at greatdebate@history.org.uk if you are interested in participating next year or for further details.