Quality Mark Case Study: Moat Community College
Last updated: 28th February 2019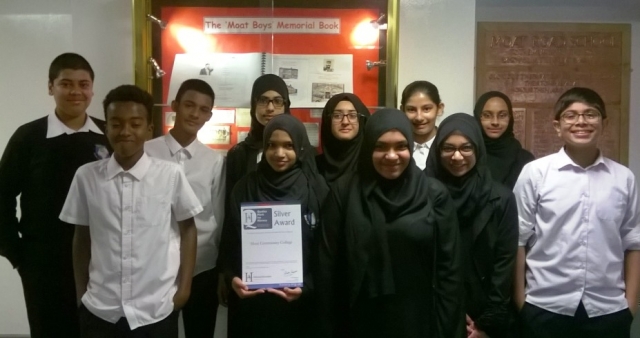 In the summer of 2017 Moat Community College were awarded silver Quality Mark in recognition of the journey they had embarked upon towards developing the provision and status of history in the school.
They are still very much on that journey; however, their assessor was impressed by the dedication of the staff and the commitment they have for engaging pupils from a wide variety of backgrounds with the study of history.
While the school operates a 2-year Key Stage 3 – something that the Historical Association does not advocate for the study of history – we do recognise the constraints within which schools work and it is testament to the hard work and dedication of the staff that well over half of the current year 9 cohort opted for history at GCSE.
The followng pages feature a small selection of items from the QM portfolio that Moat School submitted.