Soldiers to Schools - WW1 Army Resource
Published 3rd May 2015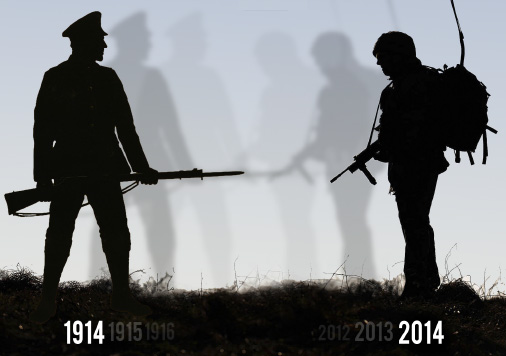 Soldiers to Schools (S2S) is the name for the Army's centenary commemoration of The First World War, as part of this an opportunity is being given to all secondary schools and Sixth Forms throughout the country to request a soldier or officer to visit their school. They will assist the teacher in the delivery of an academic lesson that outlines the difference between the fighting soldier of a hundred years ago and that of their own experiences in the 21st century.
The visit is free of charge and benefits not just from the experience of serving soldiers but also utilises modern military equipment
and replica First World War equipment. A number of presentations have been delivered and well received throughout the West Midlands and more are booked for the following weeks. The presentation can be tailored to suit curriculum and student needs. It is available throughout the UK and is due to run until 2019 and is intended to reflect upon what happened a hundred years ago.
More details and a booking form are available on the MoD
website...