Northern History Forum - report
Published 29th November 2017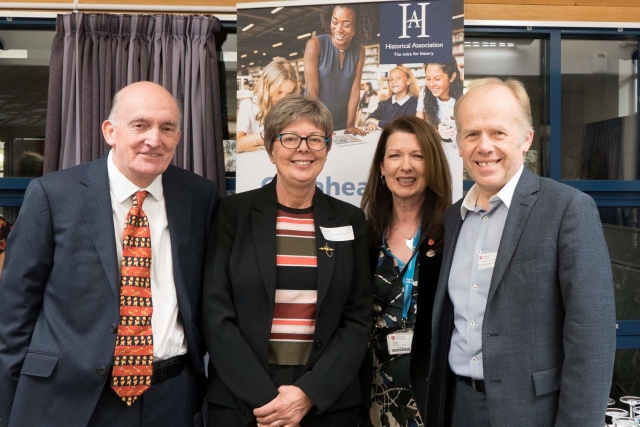 Inspiring history in a time of change
The Historical Association's Northern History Forum is always a fantastic opportunity to share ideas, discover new opportunities and keep in touch with the flourishing history teaching community in the North of England. This autumn's NHF on Wednesday 22 November was no exception, with over 120 teachers, historians and heritage professionals descending upon Leeds Trinity University to showcase the vibrancy of history education.
The exhibition brought its usual variety of excellent regional resources, with stands from organisations large and small – not to mention the presence of a York Minster clergyman and a caveman from 10,000 Years BC in the same room. Dr Michael Maddison opened the evening with a rousing, informative keynote packed with anecdotes from students' work, workshop bingo and even a musical finale (sadly not live).
As ever, there were excellent talks on teaching approaches at both Primary and Secondary level with a focus on meeting the challenges of teaching history. Topics were, as always, very diverse. As part of the primary stream the award-winning children's author Hilary Robinson looked at links between literacy and teaching young children about the First World War, and at secondary level Alison Stephen from Abraham Moss Community School in Manchester tackled the controversial topic of how to approach teaching about terrorism.
It was great to see delegates meeting old friends and making new ones across county borders, Key Stages and generations. Thank you to everyone who attended, all of our speakers and exhibitors for their support, and to Bev, Liz and the team at Leeds Trinity for making the forum such a success year after year.
The spring event will take place on Wednesday 18 April at Leeds Trinity University. Please get in touch if you have any ideas for workshops by contacting our Education Manager at melanie.jones@history.org.uk.