Published 1st December 2017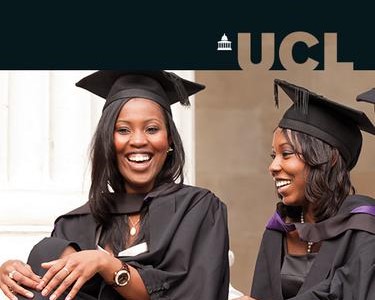 UCL is delighted to announce that APPLICATIONS ARE NOW OPEN for Envision @UCL, a one-day event targeted at black female students interested in going to university and about to make important decisions about their futures. The event will take place on Thursday 15th February, 9:30am – 4.30pm at the UCL Main Campus. The event is free, lunch will be provided and travel will be reimbursed, if required.
This will be a great opportunity for students to experience university life and gain crucial knowledge about progressing into and beyond higher education. It will also be a fantastic chance to socialise and make connections with other like-minded students! The event is open to black female students in Years 10 -12 who meet all three eligibility criteria:
A prospective female student from a Black African, Black Caribbean or Mixed Black African/Black Caribbean background.
Attending a state school or academy in the UK, in Years 10 - 12.
On track to meet UCL entry requirements (minimum of ABB at A Level or 34 points at IB, plus minimum of grade C in GCSE English Language and Mathematics).
Schools are welcome to come bring groups of students. However, students will still need to complete the application form individually to comply with our monitoring and evaluation process.
All applications will require a reference from the student's teacher. No application will be considered without this.
Links: