Creative Writing Competition 2018
Write a First or Second World War story or poem
Teaching and Learning War Research Network, published 21st December 2017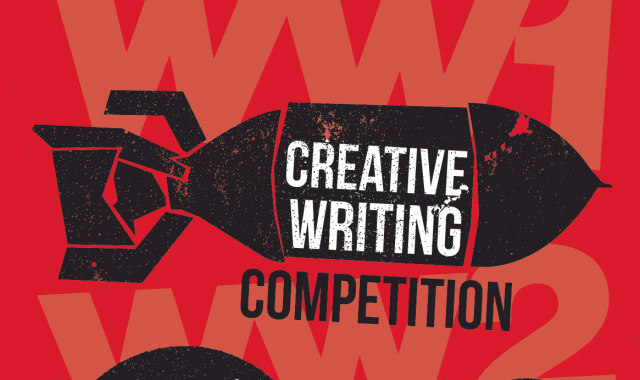 Calling 11-15 year old budding writers!
Are you aged between 11 and 15? Do you enjoy writing? Have you studied the First or Second World War or the Holocaust in school?
The Teaching and Learning War Research Network are looking for creative pieces – a poem or a very short story – of no more than 750 words that deal in some way with either the First or the Second World War or the Holocaust.
Submissions will be judged by a panel led by children's author Hilary Robinson. Prizes to be won!
Find out more and enter the competition
The competition is sponsored by the government-funded Arts and Humanities Research Council (AHRC).