Nottingham Branch Programme
Branch programme
Chris Wrigley, last updated: 20th July 2017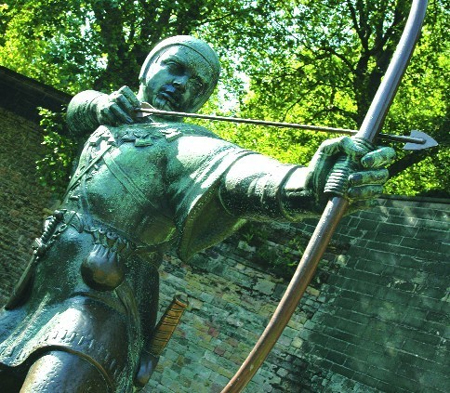 PROGRAMME 2018-19
Meetings are held at 3.00pm on Wednesdays in Bromley House Library, Angel Row, Nottingham, unless otherwise stated (with your back to the City Hall, the Library entrance is on the left, not far from the Square and is between Barnardo's and MSR Newsagents). Bromley House is a listed building and, as yet, does not have lift access. Access to Bromley House is available only from 30 minutes before the lecture, and to the lecture room 15 minutes before.
If you wish to attend, please reserve a seat at a meeting, and to do so, email Chris Wrigley nine days before: chris.wrigley@nottingham.ac.uk
Outing: Saturday, 25 August 2018 , at 10.30 a.m.
A guided tour of Malt Cross (upstairs, restored Victorian Music Hall, down below, caves), 16 St James Street (near Bromley House Library)
Cost: £5: book before 4 August via email to Chris Wrigley, Branch Secretary.
Meetings:
26 SEPTEMBER 2018
'Midlands Women and the Fight for the Vote'
Dr Sarah Richardson (University of Warwick)
17 OCTOBER 2018
'Sir Walter Raleigh (1552 -1618)'
Dr Mark Nicholls (University of Cambridge)
5 DECEMBER 2018
'England 450-550: The Invaders and Arthur of Britain'
Dr Andrew Breeze (University of Navarre)
13 FEBRUARY 2019
'Luddites: Nottingham's own 'Primitive Rebels'?'
Dr Richard Gaunt (University of Nottingham)
13 MARCH 2019
'Peterloo, 1819, and After'
Professor Malcolm Chase (University of Leeds)