City of Lincoln Branch programme
Branch Programme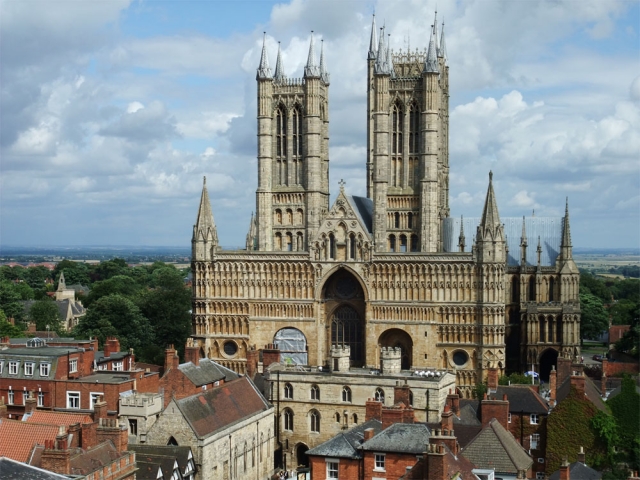 PROGRAMME for 2018-19
All branch talks take place at Bishop Grosseteste University (Hardy Lecture Theatre), Longdales Road, Lincoln LN1 3DY on Mondays at 6pm (unless otherwise stated) with light refreshments served from 5.30pm onwards.
Entry to meetings is free for HA members and students, non-members £4 per meeting. Associate membership of the branch is £20 per year.
For any further information please contact Dr Claire Hubbard-Hall, Branch Secretary on 01522 583736 or email claire.hubbard-hall@bishopg.ac.uk. Please also see the Branch website at: www.cityoflincolnbranchha.wordpress.com/
1 October 2018
'Travellers in an antique land: Ozymandias and the British rediscovery of Egypt'.
Professor Toby Wilkinson, University of Lincoln.
5 November 2018
'The Darwin Farms: The Lincolnshire Estates of Charles & Erasmus Darwin & their Family'
Professor Peter Worsley. Emeritus Professor, University of Reading.
19 November 2018
'Ordinance: Equipping the British Army in the Great War'
Philip Hamlyn Williams, Historian and author.
21 November 2018
End of the First World War Symposium
The Robert Hardy Building (2.15-7pm)
Please note date change below - this talk was originally scheduled for 3 December
10 December 2018
'Hitler and Film: The Führer's Hidden Passion'.
Professor Bill Niven, Nottingham Trent University.
7 January 2019
'The Real Arthur: A Sixth-Century Northern Hero'
Professor Andrew Breeze, University of Navarra (Spain)
4 February 2019
'Was Charles Dickens right about the Court of Chancery?'
Dr Amanda Capern, University of Hull.
4 March 2019
'The History and Identity of Fish and Chips'
Professor Panikos Panayi, De Monfort University, Leicester.
8 April 2019
'The Plague: 2000BC to 2000AD'
Dr Tim Mason, University of Portsmouth.
Monday 20 May 2019
'Katherine Swynford & the Lay Women of Late Medieval Lincoln Cathedral Close'
Dr Marianne Wilson, Boydell & Brewer/Lincoln Record Society.
10 June 2019
'Peterloo & After'
Professor Malcolm Chase, University of Leeds.