An introduction to mastering primary history
CPD for early career teachers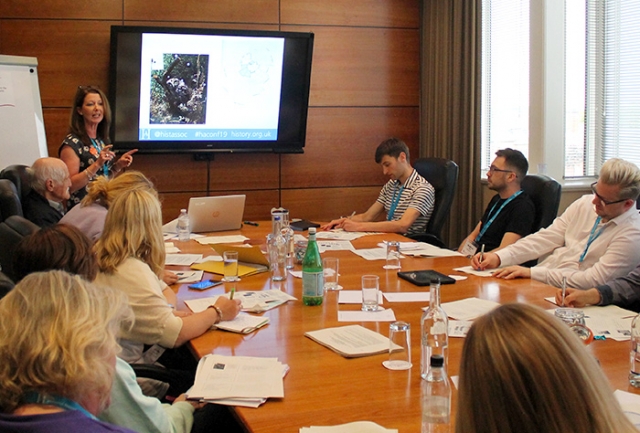 About this course
Course leaders: Bev Forrest and Stuart Tiffany
This course for early career primary teachers will develop your understanding of effective history teaching. The course has a strong practical focus with approaches based on recent research and a regard to national initiatives including the new Ofsted education inspection framework. Every delegate will come away with a range of ideas that can be implemented easily and to have an impact in every history curriculum. They will develop confidence to be able to go straight back into the classroom and teach effective, engaging history lessons.
The course is delivered by Bev Forrest and Stuart Tiffany, both history specialists with an in-depth knowledge of current classroom experience in a wide range of settings across the primary age range. They are passionate about igniting a love of history among both teachers and pupils. They believe history can be taught in a fun and exciting way while supporting pupils in achieving depth and mastery within the subject.
Who is this course for?
The course is aimed at newly- and recently-qualified primary teachers (NQTs and RQTs) and anyone wishing to gain greater confidence in teaching history at primary level.
Course content
This course will enable you to:
Know how to navigate the curriculum effectively
Plan units of work that are knowledge-rich and show progress
Understand how to give a pertinent overview and how to teach aspects in depth
Maximise the potential of your local environment
Have a secure understanding of the skills and concepts of history
Make purposeful cross-curricular links
Be aware of a bank of locations to find the best resources that work
Delegates will receive practical and teacher-friendly guides to take back to school from every step of the course, a carefully-selected bank of resources that work and the opportunity to get advice geared towards their school and context.
How to book
Price: HA members £150 plus VAT/fees, non-members £200 plus VAT/fees
Did you know it's cheaper to become an individual member of the HA and purchase your tickets at membership rate? You can find details of Primary membership here.
Please note that under the current circumstances, any face-to-face dates for this course are provisional and subject to review. For more information see

HA statement on coronavirus.


Online day course: Friday 2 July, 9.30am–4.00pm (Zoom)
Face-to-face day course: Friday 9 July, 9.30am–4.00pm (London)
For any enquiries please contact events@history.org.uk.
Attached files: