Young Historian 2014 Winner
Young Historan Winners
Published: 1st October 2014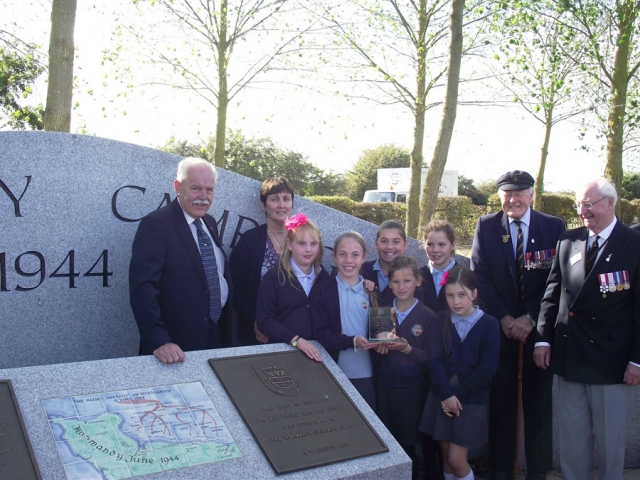 Spirit of Normandy Trust Award for Primary Schools
This year's Spirit of Normandy Trust Young Historian Award for Primary Schools has been awarded to St Stephen's Primary School at Fradley. The Young Historian Awards are organized by the Young Historian Project, whose objective is to encourage and promote high standards of historical awareness amongst young people. The Spirit of Normandy Trust has a very strong interest in the events of D-Day 1944, the seventieth anniversary having been this year, but they invite any appropriate work from schools which explores the British involvement in the Second World War.
"The judging panel, comprised almost entirely of retired teachers, unanimously selected the St Stephen's Primary School entry as the winner. What the School managed to do was to impress the judges with a substantial amount of photographic evidence revealing that the pupils had been involved in extensive relevant model-making activity, along with clear evidence of pupil's own sensitive writing about the likely experiences of the personnel involved in the Second World War, together with some local biographical material. This was a very impressive entry."
The Spirit of Normandy Trust and the Young Historian Project are committed to continuing this award into the future.
Dr Trevor James
Director
Young Historian Project