---
Support the HA
Make a donation
---
Charlemagne and the Carolingian Empire While the future of a joined up Europe is often in the news take some time learn about a pre twentieth... full article...
Congratulations! The GCSE results are in and you can breathe easily again. Well done all of you who...
full article...
If you look at the news at the moment it might look like it has all turned a bit medieval. While...
full article...
---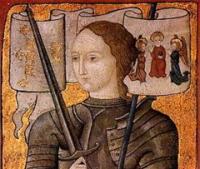 We have over 50 branches nationwide who run over 300 walks, lectures and visits annually. Check out branch events in your area!
---