Primary Committee biographies
Published: 13th November 2019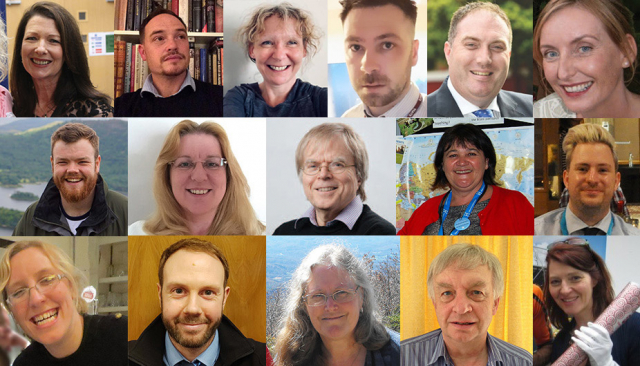 Meet our Primary Education Committee
Find out more about the HA's committees here

Bev Forrest (Committee Chair)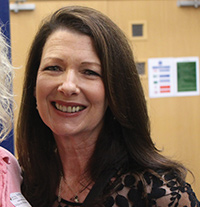 Bev Forrest studied history at Hull University and went on to teach history in secondary schools for a number of years. She then decided on a career change and taught in primary schools. More recently she trained primary teachers at Leeds Trinity University. Bev is a long-standing member of the HA primary committee and is also a member of the editorial board for Primary History Journal. She is also an HA Trustee. She established and organises the popular Northern History Forum based in Leeds. She is a quality mark assessor for the Historical Association. She has been part of the Quality Mark assessment process from its outset taking part in both the design of the Mark and the pilot study. She is currently engaged in a project researching the impact of the Mark on the school and subject leader. Bev enjoys presenting to teachers at conferences and is also a frequent contributor to a number of publications. Her main areas of interest are museum education and exploring links between history and archaeology. In 2015 she was awarded an Honorary Fellowship by the Historical Association.
Paul Bracey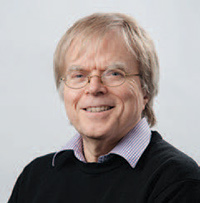 Paul owes his initial passion for history to an inspirational teacher when he was in the sixth form. He studied at Leeds and Birmingham Universities and has worked in history education for 40 years in a variety of schools and two ITE institutions. Paul is currently Senior Lecturer in Education at the University of Northampton. He has a long standing interest in diversity in history which has influenced both his teaching and research. He has been secretary of Midlands History Forum since 1992. Paul has been a member of the HA for many years and attributes this to both the support which it provides, opportunities to network with a range of people who are passionate about both history and teaching and fun to be with. In recent years he has joined Primary Committee and Primary Editorial Board in 2014 and was made an Honorary Fellow of the Historical Association in 2015.
Stuart Boydell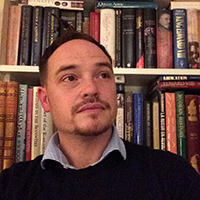 Stuart Boydell has been a teacher since 2001 and has led history in state, independent and international schools. He is a passionate historian, history teacher and leader of prep school history. He has been published in a number of publications and journals; is a member of the Royal Historical Society and thoroughly enjoys being a member of the Historical Association. He led his school to a gold level award for the Historical Association Quality Mark and he was part of the pilot scheme for the Chartered History Teacher Status. As a member of the Primary Committee he is looking forward to helping other primary/preparatory school history teachers provide the highest standard of history teaching learning in their schools. He particularly enjoys attending the HA conferences and you will often find him with a drink in his hand and talking history.
Glenn Carter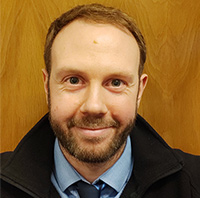 Glenn has been the history coordinator at Ingleby Mill Primary School in the North East for the past 6 years. Glenn's passion for both history and technology means that he is constantly looking for new apps or programs to add to his repertoire to help bring history to life. Glenn is also a part of the Promethean Advocate group as well as running his own primary history website and Facebook page called History Rocks – Creative Primary History. Glenn delivers CPD both locally and nationally through that and through Primary Teachers CPD.
Helen Crawford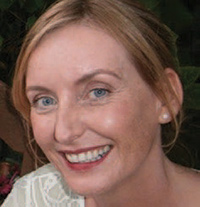 Helen studied history at university and has worked in primary schools for twenty years as a class teacher, history subject leader, inclusion manager and senior leader. Most of her teaching career has been in London schools, but she has also taught in Japan and The Gambia. She is currently a senior lecturer in primary education at the University of Northampton. Helen is an author of the Oxford International Primary History series (OUP) and a consultant for BBC Teach and BBC Bitesize primary history. She is a member of the editorial board for Primary History Journal, a trustee of the Historical Association and an honorary fellow of the Historical Association.
Karin Doull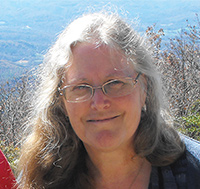 Karin is an experienced primary teacher and subject leader and has been the principal lecturer in history education at the University of Roehampton for many years. Karin is also a very active member of the Historical Association and frequently contributes workshop training sessions at HA events. Karin is a trustee of the HA and a member of the Primary History Journal editorial board as well as a frequent contributor to the journal. Karin is also an honorary fellow of the Historical Association. Among many other things Karin's passions include diversity in history, teaching emotive and controversial histories and folklore.
Ailsa Fidler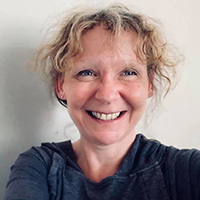 Ailsa has a history degree from the University of Liverpool and an MA in History Education from the IOE at UCL. She is a Senior Lecturer in Primary Education at Liverpool John Moores University having previously worked at Liverpool Hope.
Ailsa has a longstanding interest in women's history and teaching about the diverse past through positive representation. She is also interested in research surrounding developing chronological understanding. Ailsa qualified as a primary school teacher in 1993 and has worked in a number of schools where she mainly led English which fuelled a long-term interest in writing and vocabulary development and progression.
Ailsa has achieved CTHist status and is an Honorary Fellow of the Historical Association. She represents the HA on the History Teacher Educator's Network (HTEN) committee and is passionate about primary history educators having a voice and sharing their practice. She has written for Primary History and presented at HA conferences.
Matthew Flynn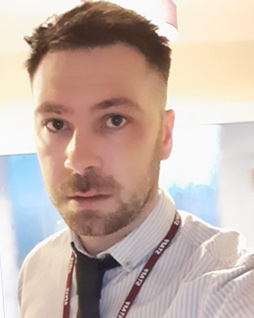 Matthew is currently a History Subject Leader and member of the Senior Leadership Group at Ryders Hayes School, West Midlands. He has worked to raise the profile of History across the school and to develop a love of history amongst staff and pupils, embedding enquiry-based learning. This has included completion of the HA Quality Mark (Gold). Matthew supports trainee teachers and is an ELE and SLE for history and supports colleagues in other schools. Matthew is passionate about history and particularly enjoys helping children to develop a better understanding of local history and the ability to make links to the national and global picture. Matthew has undertaken a Teacher Fellowship in local history to support this work.
Matthew Laban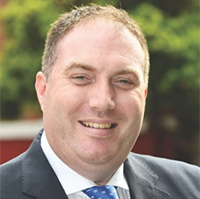 Matthew is a serving headteacher and has been the headteacher of both primary and secondary schools in London and Hertfordshire.
Educated in London, Matthew gained a BA in French and History and then an MA in Contemporary British History since 1939. He went on to complete a PhD on The Speaker of the House of Commons: The Office and its Holders since 1945 under the supervision of Professor the Lord Hennessy of Nympsfield at Queen Mary, University of London. Matthew is a Fellow of the Royal Historical Society.
Tim Lomas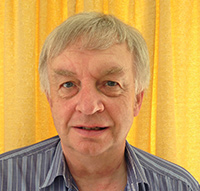 Tim Lomas has spent most of his career in history education as a teacher, senior manager, inspector, author, trainer, curriculum developer and principal examiner. He has served on national committees including advising governments and other organisations. His last full time post was as a principal education inspector. Dr Lomas is currently the Hon Secretary of the Historical Association as well as a member of its Executive, Primary, Secondary and Branches Committees. He has extensive experience of training and producing resources for primary and secondary schools. His historical interests range widely but include assessment, curriculum management and local history. In the case of the latter he is currently chair of the British Association for Local History.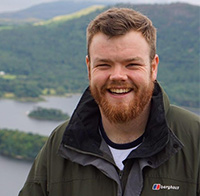 Rob Nixon
Rob has been teaching since 2013 and he became his school's history subject leader in 2014. Rob has always enjoyed history and his degree prior to taking his PGCE was in history and international relations. In the last two years Rob has been co-opted as a member of the Primary committee, his school achieved the HA's Gold Quality Mark, and they have had two Ofsted inspections in which their curriculum, and history in particular, was noted as a particular strength of the school.
Kerry Somers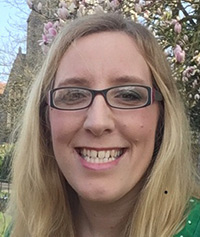 Kerry is a History leader and has taught in Hampshire Primary schools for almost 17 years. She also mentors student teachers and has run 'teaching history' days for students as part of the School Direct Programme. Kerry is passionate about growing a love for history within young learners, including enabling children to engage in extra-curricular learning opportunities. A particular highlight was taking children to France with the HA to learn about Agincourt with prominent historians.
Kerry is an active member of the Hampshire Primary History steering group and in this role has been able to work alongside the County Inspector Advisor to help develop the teaching of history across the county. Kerry regularly runs history networks for Hampshire teachers to share expertise and guidance, and writes for the Hampshire history publication 'Primary History Matters' as well as for the HA.
Nina Sprigge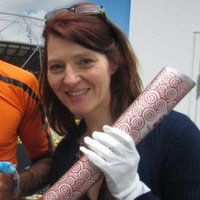 Nina is a specialist in museum education, with extensive experience in developing learning experiences and resources designed to engage primary pupils in heritage and museum collections. She managed primary school provision at the Museum of London for 17 years (Feb 2004–March 2021) contributing to ground-breaking provision including sessions, web resources, websites, live streams and exhibition and gallery development, engaging with up to 150,000 pupils a year. She has worked in many London museums and is a trained primary teacher, actor and director. She has been a Sandford Awards judge since 2012 (assessing good practice in heritage learning across Britain) and joined the HA Primary Committee in 2020.
Sue Temple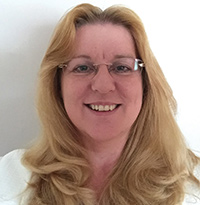 Sue began teaching very nearly 30 years ago (1987!) and has a wealth of experience in Primary Schools, Special Needs teaching and also as acting Head Teacher of a Nursery School. In 2004 she moved into primary Teacher Education at the University of Cumbria in Carlisle. Sue was employed to lead the History Specialism of the undergraduate degree there and she is now the Programme Leader for the Primary and Early Years degree across the Carlisle, Lancaster and London campuses. Sue also leads CPD work for current teachers and Education staff in museums and historical sites. She keeps up to date by teaching history on a voluntary basis in a couple of local primary schools.
Sue joined the HA Primary Committee in 2007 and has been active member ever since. She speaks at the Annual Conference each year and regularly writes for the Primary History Journal, joining the Editorial team for this in 2013. The Autumn 2016 edition was edited by Sue. When a small group was established to develop the Quality Mark, Sue volunteered to be involved from the start. She is currently working with Bev Forrest researching the impact of the Quality Mark on Primary schools.
Stuart Tiffany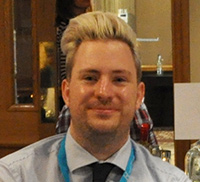 Stuart is an experienced class teacher and history coordinator based in West Yorkshire. His interest in history began at a very early age with lots of holidays around the castles of Wales and Northern England. Currently, he works as a part-time class teacher in Pudsey, Leeds alongside running CPD around the country and authoring resources for his own website and larger publishers. Pedagogically, his approach is based on engaging children's natural curiosity through engaging enquiries and carefully chosen source material to deepen their understanding of certain events and wider periods of history in the past.
Chris Trevor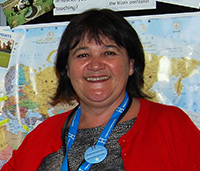 Chris is a freelance History and Geography consultant based in the North-West and became a member of the HA Primary Committee in 2015. Chris presents the "Becoming an effective Subject Leader" courses for the Historical Association. Chris is also the author of local history study packs for Ellesmere Port and Northwich districts and interactive teaching materials for TTS and has been an advisor on the BBC Bitesize "proud to be" series.