Mary Beard to receive 2017 Medlicott Medal
Awards News
Rebecca Sullivan, published 9th February 2017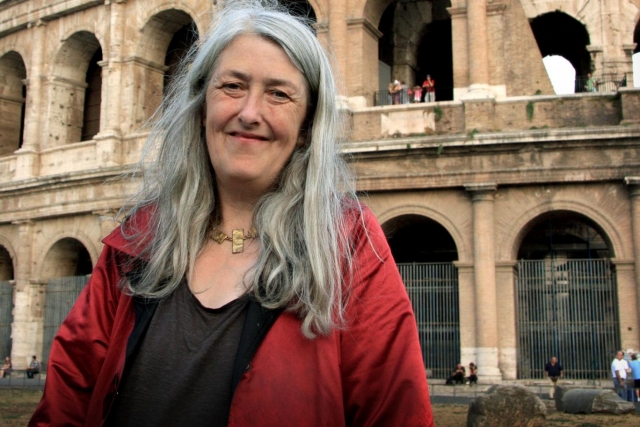 The Medlicott Medal
We are delighted to announce that Mary Beard OBE, Professor of Classics at Cambridge, Fellow of Newnham College, star of TV and radio, author of wonderful and
accessible books on ancient Rome and commentator on issues of modern concern will be awarded the HA's highest honour.
The award seeks to recognise individuals from a diversity of backgrounds in their services to history. Past recipients of the Medal are all distinguished and outstanding individuals in their fields whether it be scholarship in the sense of original research, publication through specialist writing and lecturing,popularisation of history through writing, TV or radio or through their teaching. Mary Beard can lay claim to being an outstanding individual in all these areas.
The awards ceremony and Medlicott Lecture will be held in Central London in the summer of 2017 (date and venue to be announced). We will also be awarding our 2017 Honorary Fellows and the winners of the Young Quills.
As always, some places are reserved for members of the Association. Please contact Joanna Dungate if you would like us to hold a place for you at: joanna.dungate@history.org.uk or call us on 0300 100 0223.