By Mel Jones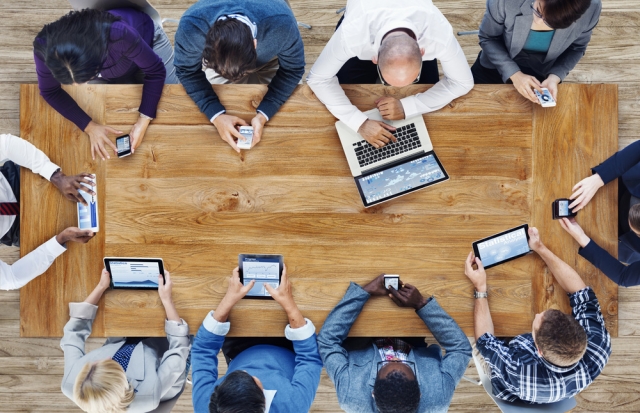 You told us in our member surveys that you wanted more webinars and we listened! We know that it's not easy for teachers to get out of school or have budgets to afford a plentiful supply of CPD.
We also know how hard it is to find good subject-specific CPD locally. That's the beauty of the webinar – it doesn't matter where you are; you and your colleagues can benefit from the best subject-specific CPD.
HA webinars this spring
Check the list below and register for the webinars that you would like to participate in this spring and keep checking for new webinars coming up throughout the year. If you have suggestions of webinars that you'd like us to develop, please email Mel Jones on melanie.jones@history.org.uk
The Americas at Key Stage 2: History, Geography and the end of the world
Wednesday 30 January, 4-5pm
Using the example of the Maya and South/Central America, this webinar will explore how careful choice of content in one subject can extend what your pupils will achieve in another. It will offer some practical suggestions on how you might combine a Key Stage 2 history 'non-European study' of the Maya with the geography of the Americas into a meaningful scheme of work. It will use enquiry learning, critical thinking and stories to explore past and present issues around resource use in a study of the Maya and Central America.
Cost: £50 HA member, £65 non-member
Course leader: Alf Wilkinson and Ben Ballin
Open to: all
Themes and Approaches to Teaching African History at Secondary School
Thursday 28 February, 4-5pm
Teaching precolonial African history for the first time can be daunting in spite of a suite of new online resources. This webinar will introduce teachers to some key background in preparation to teach African history c.1400-c.1800. It will cover language, contexts, and methodologies which are all vital for getting to grips with approaching a new and important topic to produce a more diverse history curriculum. The webinar will be useful background for anyone considering how to diversify their teaching, particularly at Key Stage 3 and A-level.
Cost: FREE to HA members
Course leader: Dr Toby Green, King's College London
Open to: HA members only
International relations in the 20th century (title TBC)
Wednesday 27 March, 4-5pm
Cost: FREE to HA members
Course leader: Dr Jessica Reinisch, Birkbeck, University of London
Open to: HA members only
Remembrance, the First World War and technology
Date TBC
Cost: £50 HA member, £65 non-member
Course leader: Paula Kitching
Open to: all

Tudor History (title TBC)

Date TBC
Cost: FREE to HA members
Open to: HA members only
Booking opens soon. To register interest contact Maheema Chanrai at maheema.chanrai@history.org.uk.