Competition: My Favourite History Place
Key Stages 1 and 2 Competition
Melanie Jones, published 10th March 2017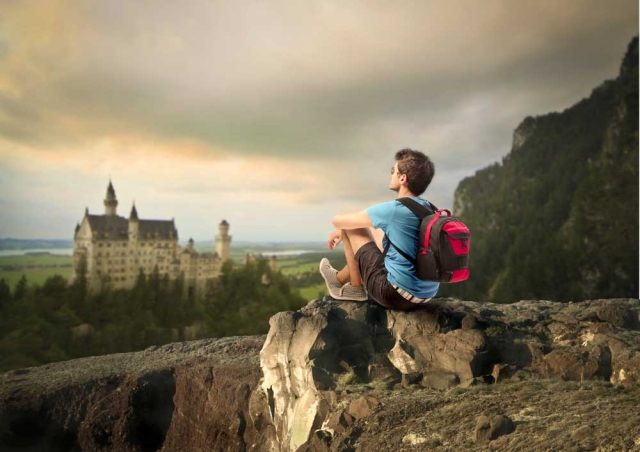 What's you favourite history place?
My Favourite History Place – A competition for pupils in Key Stages 1 and 2 and their teachers
At the Historical Association, we know that learning outside the classroom and making visits is just as important as what goes on in the classroom. To complement our regular feature in our journal Primary History, we have launched a brand new competition for pupils aged 5-11 and their teachers to tell us about their favourite history places.
The Rules
It's simple. All entrants have to do is to tell us in definitely no more than 400 words (and it can be far less or represented in an alternative format) what their favourite history place is and why. We stress that entries can be written or could be presented in alternative formats (for example pictorial or diagrammatic/poster/storyboard representations of the place as long as there is a clear indication of why that place is so special. However, entries do need to be able to be re-produced in a print journal, so unfortunately we cannot accept filmed or audio recorded pieces.
All entries should also include a photograph of their favourite history place.
The winning entries will be published in Primary History Journal and the winner will receive a years' membership of the Historical Association for their school plus free entry for themselves and others to a historic/heritage location or museum of their choice up to a value of £50There are three winning categories: key stage 1, key stage 2, and teachers. Winners will be chosen in all 3 of these categories. There will also be 3 runner up prizes from across the categories and these will have their entries published on the HA website and will receive certificates, HA badges and pencils for pupils and a selection of Primary History journals for teachers.
Closing date: September 31 2017
Please send entries via post to Historical Association 59a Kennington Park Road, London SE11 4JH or via email to Mel Jones on melanie.jones@history.org.uk