Young Quills Awards 2018 – the shortlist!
Competition news
Published 10th May 2018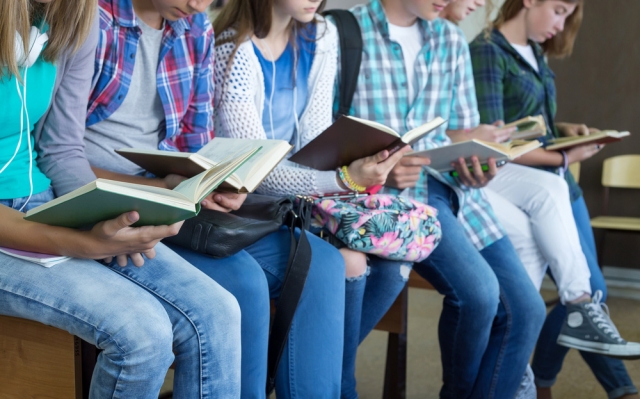 Historical fiction for young people, reviewed by young people
We're excited to announce the 2018 shortlist for the Historical Association's Young Quills Awards. Actually this year it is bit of a long shortlist (so to speak) because there were so many great entries – 37 books received in all.
The Quills (as they are affectionately known here at HA HQ) are a competition for newly published historical fiction for children and young adults (14+) – to qualify the book must have been published in the previous year, no earlier.
The books are put into the competition by the publishers and then we put the stories to the ultimate test – we send them to young people to review! Yes, all the books entered are read by the audience that they have been written for who then send us their reviews. Schools volunteer to take part as official reviewing schools and they get to keep all the books as a thank you. What we get in return is truthful, personal and independent reviews (and my goodness are children truthful!).
From the children's reviews a shortlist is created and sent to a small adult judging panel who read the books and along with the competition criteria and the children's comments will decide upon this year's winners. This year the adult panel includes last year's Young Quills winner Laurence Anholt (The Hypnotist).
See the shortlist and reviews here
Competition criteria
The basic criteria for the Young Quills awards are pretty straightforward:
Is it a 'good read'?
Does it have good historical content and factual information?
Is history a proper component of the story, not just a convenient backdrop or setting?
Does it inspire readers to find out more about that historical period or people?
This is an historical fiction competition so that does sometimes mean that excellent novels have not always made the shortlist – but that's what criteria are for!
New categories for 2018
In the past the competition has taken a simple Primary and Secondary split but the feedback from reviewers has made us realise that the child/young adult reading audience are more sophisticated than that. Therefore, this year we have created three categories:
7–9 year olds
10–13 year olds
14+ year olds
We've also included an extra 'early readers' category for books suited to 5–6 year olds.
So more books for the judges to check – and proof that more and more quality historical fiction is being written for young people. What the Young Quills has demonstrated to us is that children love to read and they love a good historical novel.
We will be announcing the winners of this year's Young Quills at the end of June.
Thank you to our young reviewers
This year we are very grateful to the following schools, who between them have sent in a magnificent total of over 400 reviews:
Alwoodley Primary School, Applegarth Primary School, Birkdale High School, Blockley School, Bolton School (Girls' division), Broadstone Hall, Christ Church Primary School, Claydon High School, Concord College, Four Dwellings Academy, Hawthorns, Houghton Primary School, Howe Dell Primary School, Kidgate Primary Academy, Millthorpe School, Norwich School, Piper's Corner School, RGS Worcester, Scalby School, The Village School, Upton Hall School, Valley Gardens Middle School, Waldegrave School, West Ashtead Primary School.
The shortlist and reviews
Follow the link below to see the full list of books submitted, and which have reached the shortlist for their age group. Click on any book title to see the reviews that book received: