A-Level Reform Discussion Paper: Air Your Views
Published 22nd October 2012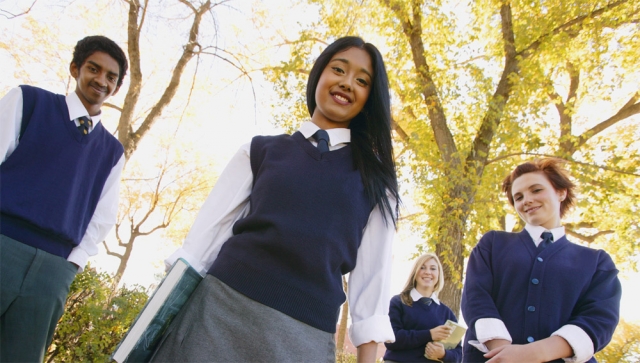 Following the Ofqual consultation on A-Level reform, the Historical Association decided to delve deeper into the issue by looking at the learning experience aside of the structural changes proposed. With this in mind, we have teamed up with Diana Hilliard who has conducted her PhD research on this very matter. She has produced a short discussion paper which we hope will spark debate in the history teaching community. Please have your say and respond to the paper through Twitter @histassoc, Facebook or on the HA forum.
A word from the author Diana Hilliard...
I have been working in schools since 1987 - a parent help in primary, infant and middle schools until I qualified as a secondary history teacher in 1994. Since then I have been teaching Secondary History, A level in particular, in a variety of schools and colleges as well as a private tutor. I also contribute to the History PGCE programme at the University of Exeter. My MEd focuses on the fostering of resilience in sixth formers, whereas my PhD explores the links between spoken and written argumentation to help A level students improve their History essays.
The purpose of this short paper is to act as a trigger for discussion on certain aspects of the recent Ofqual A Level Reform Consultation Paper 2012. The Ofqual consultation process has allowed us only a brief period in which to respond to proposed suggestions for reform. This is particularly pertinent because History is one of the first subjects to be reviewed. The Historical Association has already carried out teacher surveys to gather opinion about the prospective changes to the nature of, and content to be covered at, History A level. This discussion paper and the debate that it generates is also intended to be part of its response. It agrees with the assertion made by Ofqual that an improvement in the 'quality of learning' is an important component of the reform process. However, it disagrees over the manner in which Ofqual intends to bring this about. Ofqual appears to be insisting that a more rigorous form of assessment will bring about the necessary change required to improve A level standards. This paper, in contrast, suggests that the focus should be on learning first, and the manner in which it is brought about.
Read the full article by downloading the attachment below.
Link to HA response to Ofqual Consultation