Quality Mark assessors needed
Historical Association Quality Mark
Published: 1st April 2021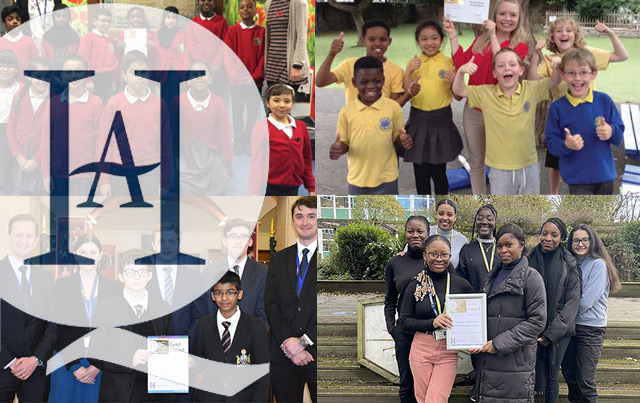 Exciting opportunity to join our assessors team
The Historical Association as the subject association for history recognises and celebrates the outstanding history education that is taking place in many of our schools. The HA's Quality Mark (QM) is a way of helping to recognise and give credit to those schools and individuals delivering a high-quality history education, as well as an aspirational tool for schools looking to improve. Schools are required to demonstrate the quality of their curriculum, leadership, teaching and learning. Ofsted frameworks require schools to deliver a broad and balanced education, but with subject reporting still the preserve of a possible deep dive and possibly not carried out by subject specialists, the Historical Association Quality Mark can help to provide a quality-assured, rigorous but achievable recognition of quality for schools.
With now close to 150 awards made since 2016 and new schools registering all of the time, being a QM assessor can provide an excellent additional outreach opportunity for those already in paid work or regular consultancy income for those working freelance. Being a QM assessor is also a fantastic way to meet new people carrying out innovations in different schools.
"Working as a QM assessor provides a valuable opportunity to work with a broad range of schools with good teaching and learning in history. Undertaking the QM process provides assessor's with valuable experience to develop skills related to assessment and giving feedback. Regular meetings are an excellent opportunity for assessors to gain a deeper insight into what constitutes effective teaching and learning in history."
Bev Forrest, QM assessor
Due to demand and the retirement of assessors, we now have an exciting opportunity to recruit 3 new QM assessors to our existing team.
Details of the role are provided in the attached job description below.
New assessors must be willing to initially shadow two assessment visits on an expenses only basis as part of induction. Following successful induction, assessors will then be paid £300 plus expenses per assessment visit and £50 for each sub-assessment moderation.
We are looking initially for 2-3 new assessors and we particularly welcome applications from assessors based in the Midlands, North West, London and the South East, or from assessors within easy reach of these areas. We are especially interested to hear from assessors with an excellent knowledge of primary education and primary history and would also welcome applications from assessors who are able to cover both the primary and secondary education phases.
If you think you have got the skills and the drive to join the team then please contact us with your CV and a covering letter outlining how you fit the role and criteria. Please also include 200 words outlining how you would like to see the Quality Mark develop in the future.
Successful applicants will agree to attend a first assessors meeting on 26 June 2021. This will be held on Zoom.
Closing date for applications: 7 May 2021. Please respond to Mel Jones on melanie.jones@history.org.uk or by post to 59a Kennington Park Road, London SE11 4JH. Please mark Applications clearly with "Quality Mark Assessor".