Historical anniversaries in 2022
Published: 4th January 2022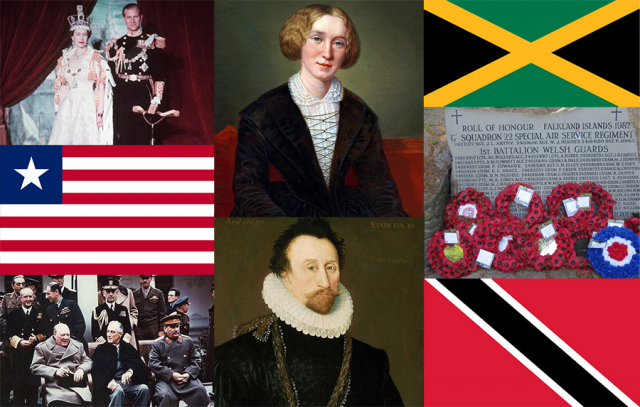 Welcome to 2022
While we have no idea of what 2022 might hold in store for us, we do at least know what we will be commemorating, celebrating and reflecting on when it comes to historical anniversaries.
The main focus for many will be the Queen's Platinum Jubilee and we have lots lined up to celebrate the historic reign of our Patron in 2022. However, it is not all about flag waving. There is the grim anniversary of 460 years since Englishman John Hawkins left what is now Sierra Leone with a shipment of 300 enslaved people bound for Hispaniola: the first major example of English participation in the transatlantic slave trade. It is perhaps fitting therefore that 2022 is also the bicentenary of Liberia, founded as a colony for emancipated slaves.
For global anniversaries it is the 75th anniversary of the start of the Cold War. The roots of the conflict can be traced much earlier as the governments of East and West had only come together to work against the common enemy of Nazism. Therefore, by 1947 that uncomfortable alliance had served its purpose. Over the following decades the ideological battle between the two sides would result in physical as well as psychological barriers being erected across Europe with proxy wars fought across the globe.
It is 50 years ago that the terrifying dictator of Uganda, Idi Amin, expelled the Ugandan Asians; sadly, not a joyful way to commemorate the country's first ten years of independence.
One of the first anniversaries commemorated in 2022 will be the start of the Falklands Conflict which began in April 1982 and finished that summer. It was a conflict that Britain was not prepared for and that consequently had a lasting legacy on sections of its military. Families across the UK will be reflecting on the hundreds killed and affected by that war.
Elsewhere, the islands of Jamaica, Trinidad and Tobago will all be commemorating and celebrating 60 years from when they were first granted independence from the UK.
And in literature it is 150 years since Middlemarch by George Eliot was first published. There are of course many other anniversaries happening this year which we will be highlighting, supporting and generally using as a distraction from 2022 – and we welcome you to join in!