Exploring the witch craze
Published: 30th October 2020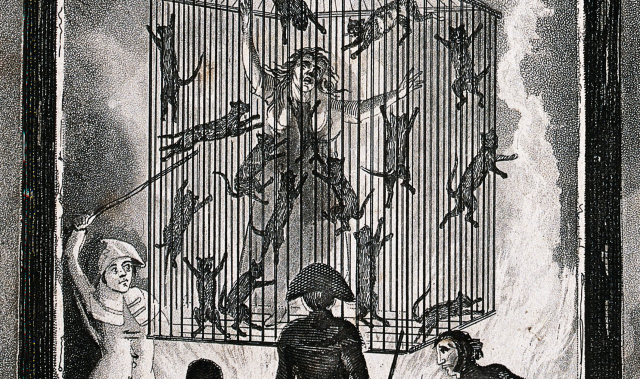 This weekend the spectre of Halloween has been in the air; traditionally a celebration of the eve of the Western Christian feast of All Hallows' Day. Whilst we're all used to the macabre symbols of ghouls and witches, particularly at this time of year, what is the history of these supernatural figures? We've drawn together a selection of resources which explore aspects of the witch trials and witch craze of the early modern period, during which time hundreds of thousands of supposed witches were tortured, burnt or hanged in Western Europe.
Polychronicon: witchcraft, history and children
Robert Poole looks back at England's biggest peacetime witch trial, that of the Lancashire witches in 1612, and how this remarkable trial provides a wealth of evidence for many of the themes of Tudor and Stuart history: religion, politics, social tensions and family life.