Published: 1st May 2020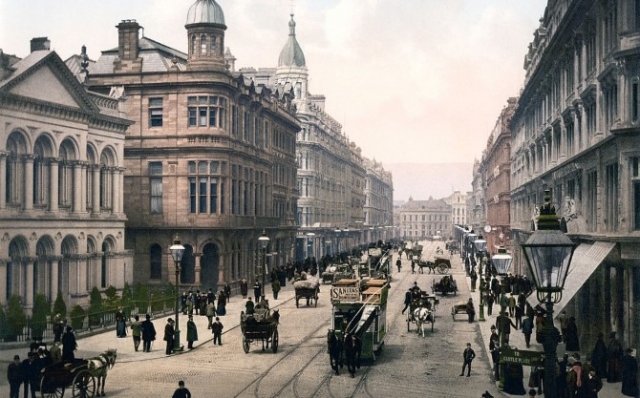 It's that time of year again when we encourage everyone to look around them and to explore their local history – but like everything at the moment it's a little different this year compared to usual.
Local History is one of those areas that defies historic time periods and can merge themes and ideas. For instance, if you visit your local churchyard are you exploring the church building or its contents, are you unpicking religious history, or exploring the headstones in the church graveyard (if there is one)? Or you could be looking at the war memorial that is often to be found there.
Of course, it might seem ridiculous to promote something that potentially involves leaving the house at a time when most of us are limited in how often we can do that. However, the great thing about Local History is that it can be done in really simple ways just by going on a walk and by using local online archives. In fact, now that many of us are at home we can spend time looking at the architecture in our street or the streets around us. We can ask questions: what made this place the settlement that it is – industry, railways, farming? What has happened in this area over the years and who are the people that lived here?
There are some great databases for exploring local history including the HA's RAF project from 2018 which looks at all the RAF airbases there have ever been, or the HA's suffrage project which contains a database of suffragists from all of the UK (see links below).
One of the outcomes of this current situation is that many organisations are putting things online that wouldn't normally be there. The National Archives has allowed access to more of its resources, and other local archives are doing the same.
So perhaps now is the perfect time to explore your area's history, so that when we do get out of lockdown we can look at the streets and communities around us with a whole new wonder.
Links: