Primary resources to support you during Covid-19
Open access materials for students and teachers
Published: 19th March 2020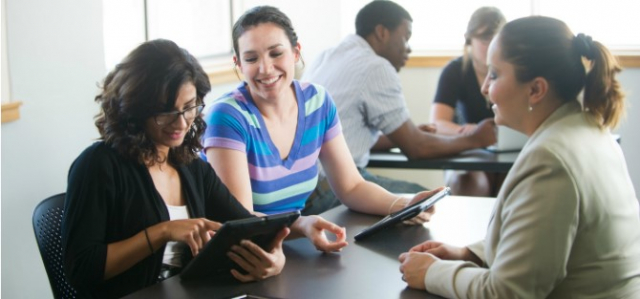 We know that teachers and pupils have been working incredibly hard in difficult circumstances, and that this work needs to continue during the forthcoming period of school closure. To support primary teachers, parents and pupils through school closure, we have put together a selection of open access resources to help you through this period, and we will be making further resources open access in 2 weeks' time.
Our primary committee are also working hard at putting together a selection of practical and engaging activities that can be completed at home, and we'll be publishing these collated ideas soon.
If you're looking for an effective at-home activity for your pupils or children in Years 5 and 6, take a look at our Write Your Own Historical Fiction competition. We have adjusted the rules of this year's competition to allow for entries to be made by individual pupils working at home.
Schemes of Work
HA schemes of work cover all curriculum units and include key learning objectives, content, lesson ideas, resource suggestions and more. Some of the schemes are also fully-resourced. They are written by primary history education experts and provide the perfect balance of developing knowledge and key skills as they apply to history.
Firstly, we are publishing the following schemes of work which you can download and follow with pupils or your children at home:
Shang Dynasty
Children can be introduced to evidence of the Shang Dynasty in China from the tomb of Fu Hao, dated around 1250BC and discovered in 1976. They can use the evidence to find out about the Shang, but also to find out what we can't tell about the Shang from one grave, thereby opening up other areas of enquiry. This topic is a great way to enrich childrens' learning with more diverse histories.
Anglo-Saxons, Vikings and Scots Settlement in Britain
In this unit children can be introduced to the idea that people from other societies have been coming to Britain for a long time. They can learn about some of the tensions involved in the settlement as well as ways of life and matters that impact on us still. Links can be made with other societies that contributed to the formation of the United Kingdom and how Saxons, Vikings and Scots contributed to the development of institutions, culture and ways of life in the country.
Great Fire of London
The Great Fire of London is a favourite curriculum teaching topic. This paper draws on essential knowledge for approaching the subject, practical resources, websites, activities such as teaching the topic through dance, and more.
Primary History magazine
You can also access our open access editions of Primary History:
History podcasts
Plus we have made a selection of our subject knowledge podcasts open access to help you to develop your knowledge as it applies to topics taught at primary level including:
Our usual programme of Primary webinars is also continuing.
Let us know what you need
Whether you're a teacher, parent, member or just enjoy using our website, we'd love to hear if there are any specific resources or support that might help you further during this challenging period. Please add your ideas to our online survey.
Given the current situation we wanted to let you know that like many others HA staff are now working remotely but we also wanted to take this opportunity to reassure all our members and followers that we are still here for you and can be contacted by email. Understandably in these uncertain times you are no doubt facing a variety of challenges and we want you to know that we are happy to help you with anything that we can.