Young Historian Award Winners 2015
Young Historian Awards
By Trevor James, published 15th September 2015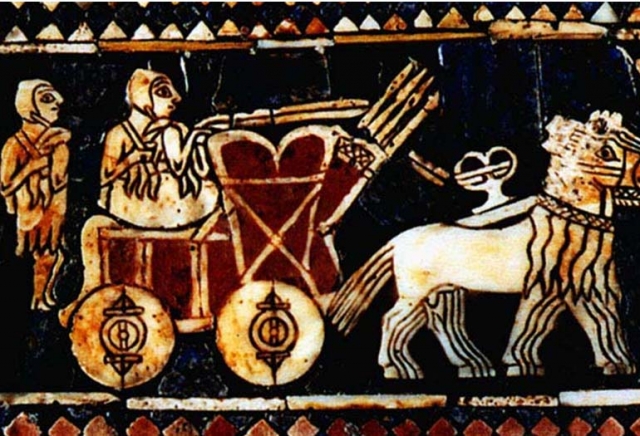 Perspective
The judging panel for the Young Historian Awards 2015 report that the standard of the entries continues to rise.
The two primary awards went to:
St Andrew's CE Primary School at Hitchin for their whole Class 4 entry in the Spirit of Normandy Trust category, for a complete variety of individual enquiries into what happened in various aspects of the Second World War
Olivia of Bolton Girls' School for her very thoroughly researched Ancient Civilisations entry focussed on the Sumerians. (Attached below)
In the Spirit of Normandy Secondary categories the Senior Award went to Michael Bax of Simon Langton Grammar School for Boys at Canterbury for his explanation and analysis of 'Operation Mincemeat', wherein the Allies used a dead body to mislead the Germans, and the judges were especially impressed by his approach which maintained their interest until the very end.
The Key Stage 3 Award went to Ellie Baxter of Langley School at Loddon in Norfolk for her thorough investigation into the role of women in the Second World War (attached below); and Evie Russell of St George's Academy at Sleaford has been awarded a runner-up prize by the Trust, also for her work on the role of women.
The Key Stage 3 Local History Award went to Evie Hall of Framlingham College for her very interesting research into the historic seaside resort of Southwold.
In the Key Stage 3 World War One category two prizes were allocated - to Alexander Gurr of the Salesian College at Farnbrough, for his work on machines guns, and to Jodie Rodgers of St George's Academy Sleaford for her through examination of the Battle at Hill 60.
Finally, the most hotly contested category was for the Best School History Magazine, which is sponsored by the Historical Associations' Mid-Trent Branch, and this was won by Bolton School's Boys Division, but Stonyhurst College, Wilson's School and St Albans School were highly commended. These last three, along with some highly commended runners up, have also received some book prizes.